March 8, 2019
Indian Novels Collective
10 Indian language women writers who should feature on your reading list
India has a rich literary heritage. The diversity in cultural and lingual spheres has given rise to varied narratives with unique viewpoints. Many women writers throughout our history have strived to write fearlessly and question stereotypes. This Women's Day we share a list of ten women writers who have broken stereotypes and challenged the way women are written about.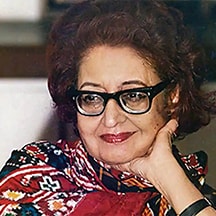 Qurratulain Hyder
Urdu
One of the most outstanding literary names in Urdu literature, she is best known for her magnum opus, Aag Ka Darya. It tells a story that moves from the Fourth Century BC to the post-Independence period in India and Pakistan. The female characters in most of her works are portrayed as independent individuals rather than being known through the male lens.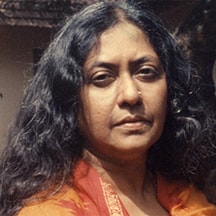 Kamala Das
Malayalam
Kamala Das is best known for her fearless and unapologetic treatment of female sexuality and questioning patriarchal norms. In her autobiographical novel, My Story originally published in Malayalam, titled Ente Katha, Das recounts the trials of her marriage and her painful self-awakening as a woman and writer.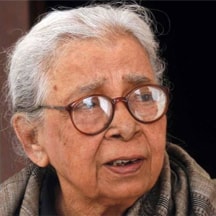 Mahasweta Devi
Bangla
Mahasweta Devi has been known as one of the boldest female writers in India. Her Bengali novel, Hazaar Chaurasi Ki Maa delved into the life of an ordinary Indian mother fighting against all odds to retain the memory of her dead son. Rudali, based on the life of Sanichari, a poor low-caste village woman and a professional mourner, is an ironic tale of exploitation and struggle and above all survival. A powerful text, Rudali is considered an important feminist text for contemporary India.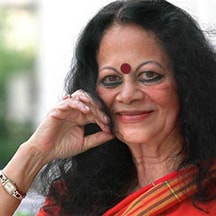 Indira Goswami
Assamese
Indira Goswami continually addressed social injustices in her work. Her writing was spurred on by widowhood and social injustice. From her first novel, Neel Kanthi Braja (Shadow of Dark God, 1986), she examined the social and psychological deprivations of widowhood to Tej Aru Dhulire Dhushorito Prishtha (Pages Stained With Blood, 2001), where she writes about a young female teacher in the neighbourhoods of Delhi that have been affected by anti-Sikh riots in the wake of the assassination of Indira Gandhi by two of her Sikh bodyguards, her characters stand out and are imprinted in your mind forever.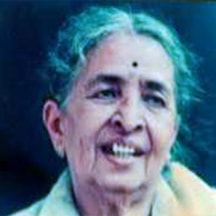 M K Indira
Kannada
Malooru Krishnarao Indira is a well-known Kannada novelist. Her most popular novel, Phaniyamma is based on the life of a child widow. It is a real-life story of a widow whom Indira knew during her childhood. While Gejje Pooje revolves around the life of prostitutes and the social stigma associated with it. Indira's works have been a strong critique of various unjust practices related to women in the society.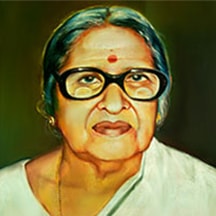 Lalithambika Antharjanam
Malayalam
Lalitambika Antharjanam, is popularly known for her short stories and powerful woman narratives in Malayalam literature. Her novel, Agnisakshi tells the story of a Nambudiri woman, struggling for social and political emancipation. The novelist highlights the women's role in society and critiques the social institutions that limit women and curtail their freedom.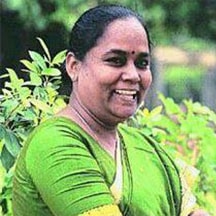 Bama
Tamil
Bama, the Tamil, Dalit, feminist novelist who rose to fame with her autobiographical novel Karukku, which chronicles the joys and sorrows experienced by Dalit Christian women in Tamil Nadu. They portray caste-discrimination practised in Christianity and Hinduism. Bama's works are seen as embodying Dalit feminism and are famed for celebrating the inner strength of the subaltern woman.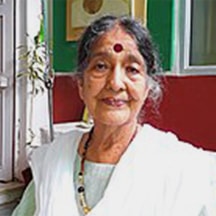 Kundanika Kapadia
Gujarati
Kundanika Kapadia is a Gujarati novelist, story writer and essayist who won the Sahitya Akademi Award for Gujarati in 1985 for Sat Pagala Akashma – a revolutionary feminist work in Gujarati. The novel raises questions about the status of a married woman accorded to her by a male-dominated society and struggles to find an equal voice and liberty for women.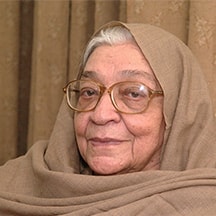 Krishna Sobti
Hindi
Krishna Sobti is popularly known for her bold and daring characters in her novel. Her most acclaimed novel Mitro Marajani is about a young married woman's exploration and assertion of her sexuality, which set the Hindi literary world aflame and is seen as a major feminist work.
Forthright as ever, Sobti said, "I don't like being called a 'woman writer'. I would rather be called a writer who is also a woman…"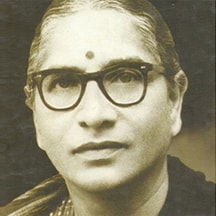 Irawati Karve
Marathi
Though not a novelist, Irawati Karve's refreshing approach to Mahabharata in her collection of essays, Yuganta: The End of an Epoch, have left a lasting mark in literature. Scientific in spirit, yet appreciative of the literary tradition of the Mahabharata, she challenges the familiar and formulates refreshingly new interpretations, all the while refusing to judge the characters harshly or venerate blindly.
Do you have a list of your own? Do share it with us in the comments below.