May 11, 2019
Mansi Shetty
Your opinion matters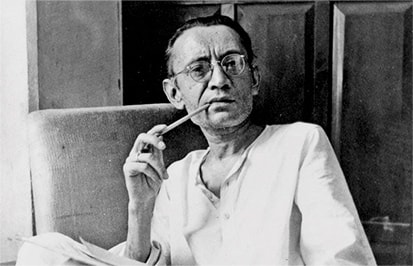 "He finally managed to scrape through with a third division – and you would be truly bowled over by the fact that he failed his Urdu exam!
People now accept him as a great Urdu writer and I can't help laughing when I hear this because the truth is that he does not know Urdu even today." Extract from My Twin
An essay by Saadat Hasan Manto on Manto
Contested, maligned, unappreciated for the longest time, as we remember Saadat Hasan Manto on his 107th birth anniversary, let us look at what renowned historians, filmmakers and writers have to say about his craft as a short story writer and a chronicler of his times.
The historian Ayesha Jalal, (who is Manto's grand-niece) wrote in her book about him, The Pity of Partition: "Whether he was writing about prostitutes, pimps or criminals, Manto wanted to impress upon his readers that these disreputable people were also human, much more than those who cloaked their failings in a thick veil of hypocrisy."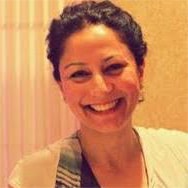 "In 2016, could someone write as challenging material and get away with it?" says Suniya Qureishi, a relative of Manto who works for the British Pakistan Foundation. "Every time you see someone raise their head above the parapet challenging the ills of society, they are taken out."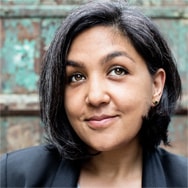 "Manto's stories were radical in their own time and they are still radical," says the author and academic Preti Taneja. "Manto does not shy away from the idea that women have sexual needs and their own sexual vision that has nothing to do with being in love with someone else." "Manto is as skilled as the best short story writers of the Russian and western tradition" says Taneja 'and it is very sad that he has been erased from the literary canon."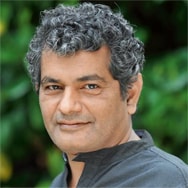 "When I was at high school, he wasn't part of our syllabus," recalls Pakistani writer Mohammed Hanif, whose work shares the black humour and political bite of Manto. "The people who read his books were considered rebels; edgy people who didn't conform. Reading Manto made you realise that literature did not always have to conform. It does not always have to tell polite stories. It also gave me the idea that you can write about stuff that is happening right now. Somehow, we believed that something that happened in the past is the subject of fiction whereas what is happening now is the subject of news or commentary."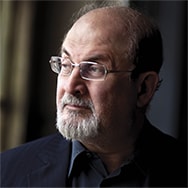 Salman Rushdie, author of Midnight's Children, describes him as "unparalleled in his generation". "There are few writers," says Rushdie, "who straddle both India and Pakistan as he does, and who engage with the deepest problems of both countries." According to Rushdie, Bombay was always Manto's "greatest inspiration".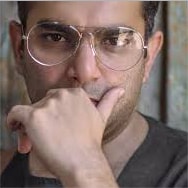 "He has been celebrated in academia and the arts circle but on a national level there has been if not a shame then a discomfort," says the actor and film-maker Sarmad Khoosat who directed and starred in the recent Pakistani biopic on Manto.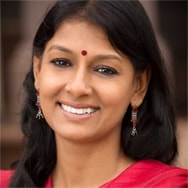 Last year, actor and filmmaker Nandita Das released a biopic on Manto. When asked why she chose Manto as her subject, she mentioned, "What drew me to the writer was his free spirit and courage to stand up against orthodoxy of all kinds. He wrote with a rare sensitivity and empathy for his characters."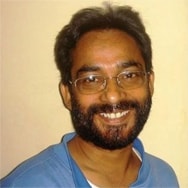 Theatre activist and playwright Shahid Anwar, whose play Ghair Zaroori Log (persona non-grata) was based on six of Manto's stories, said during an interaction with The Hindu in 2014: "The principal problem with Manto's literary work was that somehow he got confined to the Partition and its framework." No wonder that most of the stories that Anwar chose for his play, including 'Hatak', 'Pairan' and 'Mummy', are those that often go unnoticed in Manto's body of work.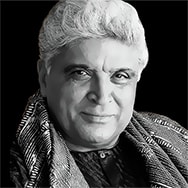 "Manto remains unsung for the craft of storytelling, which was impeccable. His craft, the form of his short story is noted for its brevity at a time when Urdu writers exaggerated every word and more words were considered almost like fine art," mentioned Javed Akhtar, poet, scriptwriter and a member of the Progressive Movement, in a conversation about Manto on his birth centenary.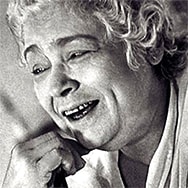 However, no piece on Manto is complete without Ismat Chugtai's opinion about him. After Manto's death, Chughtai wrote a letter to the people of Pakistan where she questioned the regime's decision to honour the artist whom they had tortured and slapped with sedition and obscenity charges when he was living. She said:
"And remember, gentlemen, what I tell you: even after twenty years, Manto would still strike his head against the bars of a prison, as he in fact did, and people would still have death anniversary celebrations for him after he died, as you in fact are. But during his lifetime, people would still kick him down. Look carefully to see if there is any Manto among you. Is there anyone among you who talks nonsense, who is extremely sensitive, who makes lots of silly mistakes and blunders, and who says things that no one understands? Is there anyone among you who thinks that no one understands him, who goes on showing his obstinacy, who sticks like a thistle on the hem of every passerby until he becomes unbearable? Is there anyone among you who thinks he's a great writer, but nobody is willing to admit it, a pauper or beggar who asks for money, properly and improperly, someone people try to avoid because he is alone? Beware of such a fraud, for if he dies tomorrow, you might have to bow your heads before him. You might be compelled to write articles; you might be compelled to hold gatherings in his honour. But these things cannot compensate for Death, and the arrow which has pierced Ali Asghar's throat may continue to irritate the throat of your conscience."
— From "Ismat Chughtai: A talk with one of Urdu's most outspoken woman writers", Mahfil, 1972
Do you remember the first time you read a Manto story? If yes, please let us know your first reaction, as a comment below.
Bibliography:
https://www.theguardian.com/books/2016/jun/11/saadat-hasan-manto-short-stories-partition-pakistan
https://www.theguardian.com/film/2018/sep/05/saadat-hasan-manto-bombay-mumbai-nandita-das-india
https://www.thehindu.com/books/Walking-with-the-marginalised/article14458237.ece
Further reading:
https://economictimes.indiatimes.com/opinion/et-commentary/why-is-it-necessary-to-remember-saadat-hasan-manto/articleshow/14110530.cms

https://www.amazon.in/Manto-Saheb-Friends-Enemies-Great-Maverick-ebook/dp/B07GFJP2FJ/ref=tmm_kin_swatch_0?_encoding=UTF8&qid=1557306791&sr=8-1-fkmrnull
https://scroll.in/article/815074/manto-on-ismat-who-like-independent-india-and-pakistan-was-born-on-august-15
https://scroll.in/article/895590/this-is-foolishness-when-ismat-chughtai-met-saadat-hasan-manto-for-the-first-time