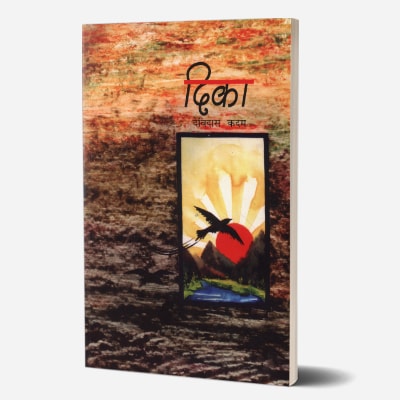 Dika
By Devidas Kadam
Dika, meaning direction in Konkani, speaks of the trials and tribulations of a lower middle class farming family. Set in the region bordering the North Kanara district of Karnataka, the novel vividly depicts the socio-cultural life of the area's inhabitants. The story traces the life of Deepak and his family as they find their life in the city disordered and disrupted by the sudden demise of his policeman father. Deepak, his mother, and his three sisters are forced to shift to their village and adjust to a new way of living. The family faces a series of problems, such as troublesome villagers, scheming family members, and blind faith. When Deepak's sister falls in love with a Muslim boy, Deepak is forced to confront societal norms when he has to convince his own mother for the wedding. Deepak leads his family to a free new existence, unshackled by the path laid for them by society. This is best visible in the end of the novel, when Deepak smiles looking at the one crow who chooses to move eastward away from his fellow crows in a new dika.
Kadam has tactfully employed local idiomatic language and illustrations of the local customs, traditions, and folklore to create a natural ambience for his readers. He believes that Konkani is not only his mother tongue but is also his 'aatma bhasha'; thus, writing the novel in Konkani has facilitated the free-flowing, pure descriptions that his readers are captivated by. Dika won the prestigious Sahitya Akademi Award for Konkani literature in 2007.
The novel is yet to be translated to English. The Sahitya Akademi has commissioned a translation of the novel to Kannada. However, this translation has not been printed yet.
About the Author
Devidas R Kadam, teacher by profession and renowned Konkani writer, has authored a wider range of literature – from novels and dramas to short stories and children's literature. He also writes in Marathi and English. His famous works include Dika, Kandalam, Ganthaval, and Kohain. They have been much lauded by Konkani readers. He has won several awards, such as those by the Konkani Bhasha Mandal Goa and the T.M.A. Pai Foundation. Dika won the prestigious Sahitya Akademi Award for Konkani literature in 2007. Kadam is also associated with art and literature organisations. His works are regularly broadcasted on the All India Radio and he is a regular writer in periodicals and newspapers.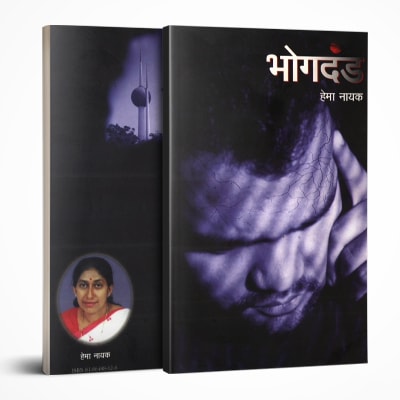 Bhogadanda
By Hema Naik
Translated by Professor Prakash Thali
Winner of the Sahitya Akademi Award for Konkani literature (2002), Hema Naik's Bhogadanda (meaning punishment of greed for wealth) traces the life of Leslie, a poor man from a Catholic Goan village who goes to work in the Gulf and turns around his life. While he continues working abroad, his wife Jemma starts an extra-marital affair with the poor boyfriend her parents had forced her to leave, to marry the financially secure Leslie. Naik explores the traumatic effect of infidelity on the dreams of Goan men who go to work abroad in the search of wealth. The idea of this novel struck her when she worked at a bank and encountered a depositor who insisted on closing his account although he had only five rupees in his account. He had been driven to desperation by his wife's affair while he was working abroad – that was his Bhogadanda.
In this rousing illustration of femininity and liberating sexuality with an unconventional conclusion, Naik heroes the character of Jemma who continues carving her own path in a society that tries to define it for her. A firebrand feminist, Naik identifies Indian society until 1970 to be an age of 'ghulami' for women. Reflecting on the regression her mother's generation had to face, Naik wrote the character of Jemma to represent a woman of this century, emancipated from the gender norms set by society.
The novel is also the winner of the Kala Akademi State Literary Award (1997) and the Dr. TMA Pai Foundation Best Book Award (1998).
In 1998-99, Professor Prakash Thali translated the novel to English and serialised it in the Navhind Times, Goa. Sahitya Akademi is translating the novel to Gujarati, Punjabi, Marathi, and Hindi; however, none of these translations have been published yet.
About the Author
Hema Naik has been credited for bringing a feminist voice to Konkani literature. Her works are said to be fiery and rebellious; they feature vibrant and unique female characters. Her bibliography ranges from novels and short stories to translations of literature to Konkani. Nirbala ani Mukti (1992), BhailiGoddi (1984), and Bhogadanda (1997) are just some of her published works. An Economics graduate, she runs a publishing house called Apurbai Prakashan. The Government of Goa felicitated her with the Yashodamini Puraskar(2002) and the State Award of the Directorate of Art and Culture (2009) for her literary contributions.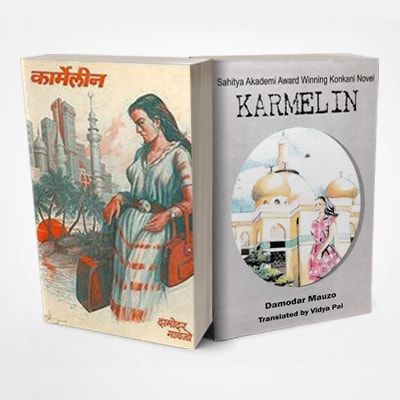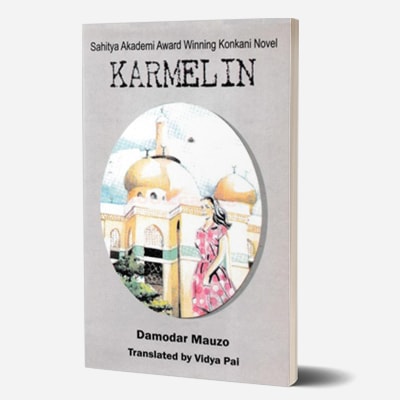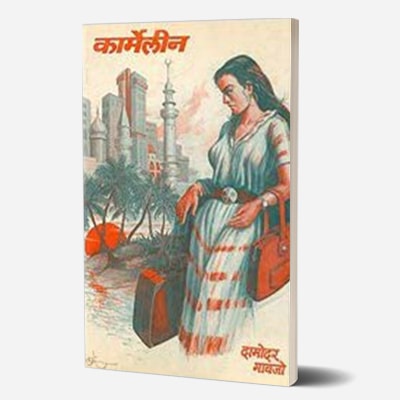 Karmelin
By Damodar Mauzo
Translated by Vidya Pai
Damodar Mauzo presents a sensitive character study in his much acclaimed Konkani novel Karmelin (1981), aptly named after its protagonist. The novel chronicles the life the protagonist, a lower middle class Goan from childhood to womanhood, tracing her relationships with the various men in her life –Joao Philip, the loving uncle who brings her up after the death of her family; Agnel, the cousin she loves who leaves her to marry the rich girl of his mother's liking; Jose, her drunkard abusive husband; and Nissar, her Arab boss who sexually exploits her when she is forced to work as an aayah in Kuwait to support her family.
Mauzo subtly interweaves explorations of the grey areas of sexuality, femininity, and patriarchy in the narrative. Karmelin rises from the ashes time and again in the hopes to provide her daughter with a secure future and higher education. Her struggles can probably be best described by this line from the book – "Whoever bears sorrow with fortitude manages to survive in the world…"
When published, Mauzo's novel was a breath of fresh air in a culture that suppressed liberating discourse and treated sex as taboo. While society has progressed, patriarchy has remained constant to a certain degree. Thus, in the character of Karmelin, we find a microcosm of the experiences of women across the country.
Karmelin won the prestigious Sahitya Akademi Award for Konkani literature in 1983. Since then, it has been translated to English and multiple Indian languages such as Hindi, Kannada, Marathi, Sindhi and Gujarati. The last three translations were awarded the Sahitya Akademi Translation Prize.
Its English translation by Vidya Pai and published in 2004 by Sahitya Akademi.
About the Author
Award-winning author Damodar Mauzo has been writing novels, scripts, short stories, poetry for over three decades. Bhurgim Mhugelim Tim (2001), Chittarangi (1993), and Karmelin (1981) are just some of his published works. Some of his short stories were televised by Doordarshan. The film Sood – The Revenge was based upon his novella of the same name. He is a founder member of the Konkani Porjecho Awaz organisation that spearheaded the fight to make Konkani the official language of Goa. Mauzo has been the recipient of many awards, such as the Konkani Bhasha Mandal award. In 2010, he was awarded Senior Fellowship of the Union Ministry of Culture.