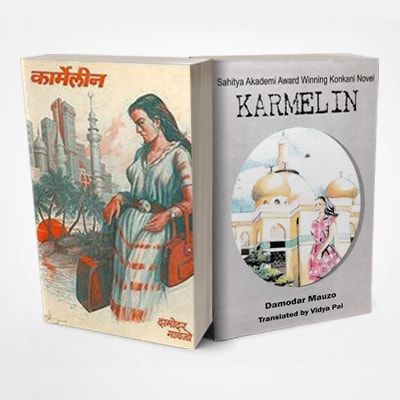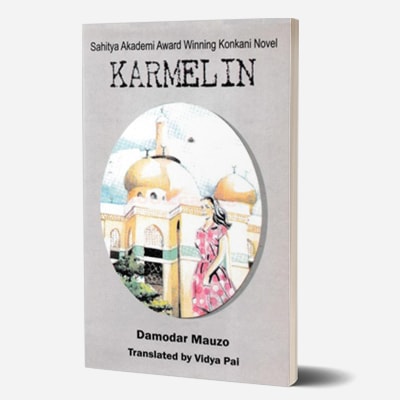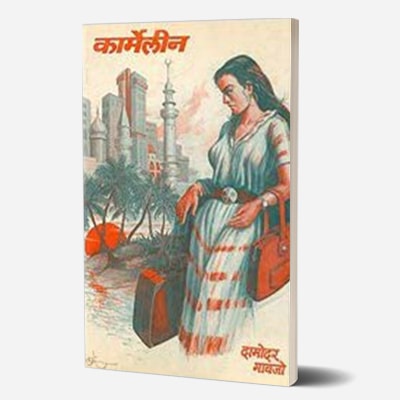 Karmelin
By Damodar Mauzo
Translated by Vidya Pai
Damodar Mauzo presents a sensitive character study in his much acclaimed Konkani novel Karmelin (1981), aptly named after its protagonist. The novel chronicles the life the protagonist, a lower middle class Goan from childhood to womanhood, tracing her relationships with the various men in her life –Joao Philip, the loving uncle who brings her up after the death of her family; Agnel, the cousin she loves who leaves her to marry the rich girl of his mother's liking; Jose, her drunkard abusive husband; and Nissar, her Arab boss who sexually exploits her when she is forced to work as an aayah in Kuwait to support her family.
Mauzo subtly interweaves explorations of the grey areas of sexuality, femininity, and patriarchy in the narrative. Karmelin rises from the ashes time and again in the hopes to provide her daughter with a secure future and higher education. Her struggles can probably be best described by this line from the book – "Whoever bears sorrow with fortitude manages to survive in the world…"
When published, Mauzo's novel was a breath of fresh air in a culture that suppressed liberating discourse and treated sex as taboo. While society has progressed, patriarchy has remained constant to a certain degree. Thus, in the character of Karmelin, we find a microcosm of the experiences of women across the country.
Karmelin won the prestigious Sahitya Akademi Award for Konkani literature in 1983. Since then, it has been translated to English and multiple Indian languages such as Hindi, Kannada, Marathi, Sindhi and Gujarati. The last three translations were awarded the Sahitya Akademi Translation Prize.
Its English translation by Vidya Pai and published in 2004 by Sahitya Akademi.
About the Author
Award-winning author Damodar Mauzo has been writing novels, scripts, short stories, poetry for over three decades. Bhurgim Mhugelim Tim (2001), Chittarangi (1993), and Karmelin (1981) are just some of his published works. Some of his short stories were televised by Doordarshan. The film Sood – The Revenge was based upon his novella of the same name. He is a founder member of the Konkani Porjecho Awaz organisation that spearheaded the fight to make Konkani the official language of Goa. Mauzo has been the recipient of many awards, such as the Konkani Bhasha Mandal award. In 2010, he was awarded Senior Fellowship of the Union Ministry of Culture.