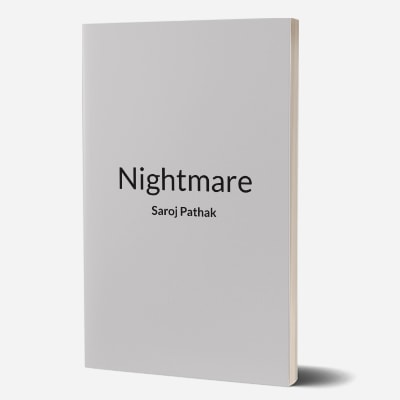 Nightmare
By Saroj Pathak
In this aptly named novel, Pathak explores the torturous existence of a woman forced to marry the elder brother of the lover she was to marry. Exploring the lives of the three characters – the husband, the lover, and the wife – now living under the same roof, Nightmare (1969) is an attempt to understand the complexities of the human psyche.
Nightmare is a must-read for Pathak's psychoanalytic approach and tactful use of the soliloquy.
About the Author
Saroj Pathak (1929-1989) worked for the All India Radio, Soviet Embassy, and taught at the Bardoli College. Pathak is known for her explorations of the mind in her writings. Her short-story collection Prem Ghata Zuk Aai (1959) won her a prize from the Government of Bombay. Pathak also wrote essays for the Nari Sansar column in Gujarat Mitra.