Starting point for exploring Telugu short stories
Short stories are trusted allies to readers. Despite their limited time of camaraderie, outshining the length, a short story generously gives as much as the novels offer, and sometimes, surprisingly, even more. An anthology provides an opportunity to savour masterpieces of various writers in a single place In the realm of Telugu literature too, short stories have their own predominance. 'Didhubaatu', written by renowned social reformer Gurajada Apprao, is hailed as first short story in Telugu. While an ongoing translation effort is being made to bring Telugu short stories to a wider audience, here's a mixed bag of seven notable short story collections that await their ingress into English reading space and some which have been translated.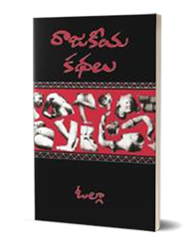 Rajakeeya Kathalu by Volga
Volga, penname of P Lalitha Kumari, is well known for addressing feminist issues in her signature firm and exquisite manner. Rajakeeya Kathalu is a collection of 10 stories, which raises important questions with regard to stereotypical notions about femininity normalised by the male-dominated world. Why are women with long hair and thin navels 'labelled' beautiful? Why are sensitive and ignorant women termed 'acceptable' in a domestic set up? Volga discusses such extant issues pulling the right chords and brings forth its long-forgotten vibrant existence. The feminist issues she has dealt in this book are something starkly evident in every household; something equally palpable and stealthy; something which ought to be read and beckoned.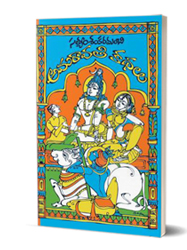 Amaravati Kathalu by Satyam Sankaramanchi
From being published as a series of stories in a Telugu news daily Andhra Jyothi to being adapted as a show directed by Shyam Benegal titled Amaravati ki Kathayen, this revered set of stories that stands out in the history of Telugu short story literature. These 101 stories acquaint us with the people of Amaravati — their highs and lows akin to the serene and tumultuous rhythm of River Krishna on whose banks they dwell. Illustrations by eminent artist Bapu (also a prominent Telugu film director) adds an extra glint to this glorious and expansive lot.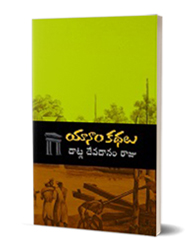 Yanam Kathalu by Datla Devadanam Raju
Yanam is the only district in Andhra Pradesh that belongs to the Union Territory of Pondicherry. Though geographically located in the East Godavari District of the state, it judicially doesn't belong there. Also, another distinct historical characteristic of Yanam is that it was not colonised by the British. Unlike the rest of the country, it was under French rule. Considering its unique qualities, pinning this region at the epicentre, author Devadanam Raju has interestingly written stories spanning from its colonial rule to freedom struggle. All the stories capture the isolation endured by the people due to the discriminatory treatment by the neighbourhood.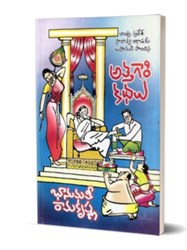 Athagari Kathalu by Bhanumati Ramakrishna
Writing humour is a challenging task, but Bhanumati Ramakrishna has pulled this feat effortlessly and meticulously with an iconic character — Athagaru. Athagaru means mother-in-law in Telugu. The sole reason behind this book garnering so many accolades lies in the way this eccentric and orthodox Athagaru has been fashioned. These stories are about her selfish, greedy, quirky and foolish acts which generate peals of laughter. What adds to the dose of humour is the witty narration of her daughter-in-law. The mother-in-law's hunt for a hidden treasure, her failed attempts to cook delicious food, her petty quibbles with servants and maids, her tenacious journey to Tirumala — all sums up to a crackle of chuckles. Age is no bar for this book that can be read by both children and adults.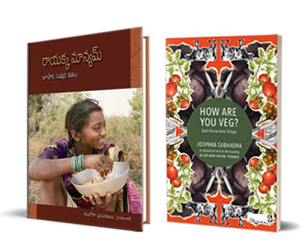 How are you Veg: Dalit Stories from Telugu by Joopaka Subhadra
Originally written as Raayakka Manyam by Joopaka Subhadra, the stories focus on the oppressor caste prejudices against Dalit people, especially women. Partly based on her own experiences, activist and writer Joopaka Subhadra unapologetically points out the predicaments of the Madiga community, the most oppressed among Dalits in Telangana. She shuns those who point fingers at the eating habits and dialect of the Madiga people. She laments about the festivities of Bathukamma in Telangana where women from oppressed castes of the society still face torment. Despite receiving fruits of education and employment, Subhadra cites harassment at workplace and educational institutions, especially the cruelty of corporate hospitals and social welfare hostels. Translated by Alladi Uma and M Sridhar, this book is now available for readers in English.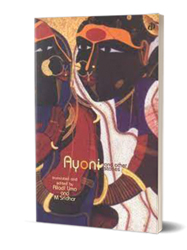 Ayoni and Other stories: A Collection of Telugu Short Stories
Translated and edited by Alladi Uma & M Sridhar
This translated anthology catalogues an explicit collection of stories penned by some of the most acclaimed and honoured writers of Telugu language. Gurajada Appara's 'Matilda' is about a woman married to a man much older than her, stuck in the web of conjugal life. Other works from this collection are by authors like Chalam, Ranganayakamma, Abburi Chayadevi, Volga, Kodavatiganti Kutumba Rao, P Satyavati, etc. 'Bonsai life' by Abburi Chayadevi and 'Sooty Kitchen Rag' by Kuppili Padma metaphorically express the stunted upbringing of a girl child in a family and her plight in a domestic household. 'Politics of Living' by Indragranti Janakibala and 'Wings' by Kethu Viswanath Reddy showcase the scanty chances of career growth for working women when compared to her counterparts.
All the stories shed light on the problems faced by women obscured under demon shadows of patriarchy.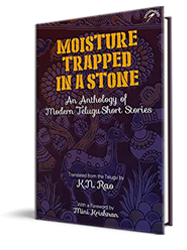 Moisture Trapped in a Stone: An Anthology of Modern Telugu Short Stories
Translated by K.N. Rao, this anthology, by introducing us to 28 stories by 17 writers, provides a foray into the modern era of Telugu literature. Seven of these stories are written by Madhurantakam Rajaram, a Sahitya Akademi awardee, whose works stand in the foremost row of modern Telugu literary works. Six stories in this collection are by Vasundhara, pen name of husband and wife duo, Dr Jonnalagadda Rajagopala Rao and Mrs Jonnalagadda Rajayalakshmi. Stories by contemporary woman writers like Vasireddy Seetadevi, Dwivedula Visalakshi, Kolipaka Ramani, among others, also come together in this rarest piece of perfect compilation. The themes in these stories vary from mundane to melancholy; casteism to secularism; factionism to feudalism; thereby encompassing important societal & political elements pervading in the society.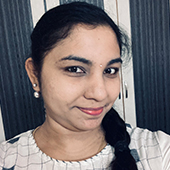 About the blogger
A banker by profession, Thejaswini AVN loves reading diverse literary works, especially Indian language and translated works, which explore various cultures. Interesting all little and rare available free time is spent reading in the day. She can be reached on https://www.instagram.com/blossoming_reader/.