August 5, 2020
Anukrti Upadhyay
Five gems of Hindi Literature
I always struggle with choosing anything—a dish, a sari, a moment to photograph in the falling and fading dusk… But the most difficult is choosing favourite books, out of so many that I find myself re-reading and thinking about. So, this is not a list of my favourite books, because it is impossible for me to compile one, this is just a list of five Hindi classics I read at a young and impressionable age: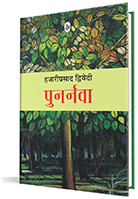 I read Punarnava by Aacharya Hazari Prasad Dwivedi as a child, and was entranced by the sheer beauty of its Sanskritised prose. Aacharya Dwivedi was amongst the most learned literary luminaries. He was a Sanskrit scholar and brought the beauty of the Sanskrit language and literary references and forms into Hindi. His most celebrated work is Banbhatt ki Atmakatha, a seminal novel truly unparalleled in Hindi literature. But I like Punarnava for its strong women characters and the beautiful, star-crossed, unselfish romances. Read it for the two heroines, Mrinal Manjari and Chanda, who are stronger, more courageous and expressive than the male protagonists.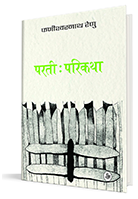 Parati Parikatha by Phaneeshwarnath Renu was another book that I read early on. Though perhaps his first novel, Maila Aanchal, is better known, to me Parati Parikatha is a one-of-its-kind novel portraying village-life in a part of Bihar in lyrical, regional-language laden prose. It brings to life the village and its people in all their absurdity, wisdom, wiliness and idealism and depicts the deep fault-lines of caste, ignorance and social injustices. A must read for, amongst other factors, its iconic characters who remain with the reader for long while.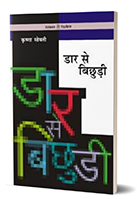 Krishna Sobti's Daar se Bichudi is the story of a woman abducted from her family and sexually exploited by multiple men against the backdrop of 19th century India. The heroine, Pasho, tugs at the heart with her beauty, innocence and helplessness and I remember being filled with anger at the way she is disempowered by the society and her own family. Perhaps that is what Krishna Sobti intended. But the real appeal of Daar se Bichudi lies in its Punjabi-laced prose that borders on poetry and delicious descriptions of home-life in prosperous 19th century households. I prefer this book over Mitro Marjaani, the more celebrated, more iconoclastic of her works for the loving portrayal of Pasho.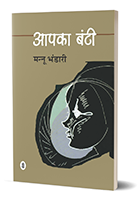 Mannu Bhandari is amongst my favourite writers. Her understanding of human frailties and her nuanced, subtle handling of them cannot be matched in Hindi literature. Her novel Aapka Bunty is a heart-breaking story about a small boy's suffering through his parents' separation. It deals with a broken family and the inarticulate pain of a child. While reading it, I cried at each new hurt Bunty received as he was tossed between the new families his parents had built for themselves. This book needs to be read for Mannu Bhandari's sensitive writing and her masterly understanding of a child's perspective.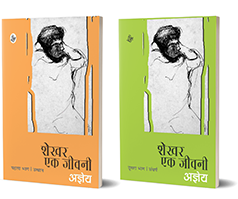 Shekhar ek Jeevani by Agyeya, a seminal and controversial work about the protagonist by the same name, an acutely self-aware man, sifting through and analysing his life-experiences while awaiting execution for taking part in revolutionary activities. It is an intense novel in two parts and delves in the psyche of Shekhar who had several similarities with the writer himself. The work is remarkable for its non-linear narrative and unafraid exploration of socially and psychologically challenging themes and for Agyeya's polished, precise, flowing prose.
Reading these books revealed the beauty and power of language to me and taught me that story-telling is a constant exploration, which requires breaching the boundaries of form and subject.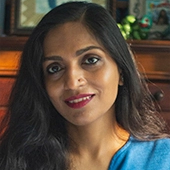 About the writer
Anukrti Upadhyay writers fiction and poetry in both English and Hindi. Her collection of Hindi short stories, titled Japani Sarai, and two English novellas, Daura and Bhaunri, were published in 2019. Her has also appeared in numerous literary journals. Kintsugi which was released late July 2020 is her fourth book. In her other life, she is a law and finance professional and conservation enthusiast.