April 23, 2021
Niyogi Books
A book a day keeps anxiety at bay
Books steadfastly continue to be our safe place, comforting haven and trusted confidantes both through tranquility and turbulence. With that in mind, Niyogi Books with Indian Novels Collective has prepared a special treat for you this World Book Day that will help you choose your pick from a compelling mélange of Indian language literature in translation and enjoy a meaningful reading experience.
At the price of INR 1, we invite you to visit the Amazon Kindle Store and delve into the collection of twenty beautiful, exciting and thought-provoking titles that Niyogi Books has on offer. Starting tomorrow i.e., 24th April, 2021 each book will be available to be downloaded each day over the next 20 days from 00.00 hours to 23.59.
Here is a look at the books that we have in store for you: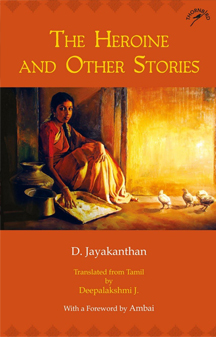 24 April: The Heroine and Other Stories by D. Jayakanthan (translated from Tamil)
D. Jayakanthan's short stories depict the life of common people in Tamil Nadu in the middle of the 20th century and reflect his progressive thinking. Selected and translated by the author's daughter, these stories sensitively explore situations in the lives of both the marginalized and the middle class and comprise some of the best of his writing. Each story in this collection delves into the depths of the human psyche, revealing the hidden strengths ordinary people find within themselves when faced with extraordinary circumstances.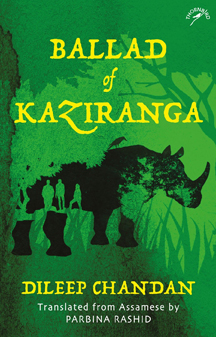 25 April: Ballad of Kaziranga by Dileep Chandan (translated from Assamese)
Ballad of Kaziranga is not a love story (although it does seep in), but rather, the story of love three friends share for the beautiful and majestic Kaziranga, in their own unique way. It is through the lives of these three men and their dreams, aspirations and sometimes, even their frustration and anguish that Kaziranga unfolds itself. A riveting story, it also throws light on the current state of affairs in the national park and the problems plaguing it.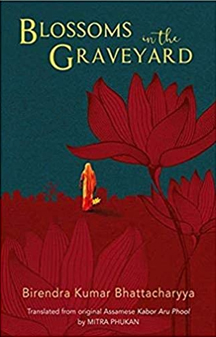 26 April: Blossoms in the Graveyard by Birendra Kumar Bhattacharyya (translated from Assamese)
Blossoms in the Graveyard is the story of Mehr, a young girl from a village in what is at that time, East Pakistan. It is the story of her journey from dependence to self-reliance, both emotionally and physically. Parallel to her story, is the narrative of a land that is struggling to assert its identity, and moving towards a hard-won Independence in a crucible of blood and tears. Mehr is the symbol of the land. Jnanpith Awardee Birendra Kumar Bhattacharyya has told the story with a fine understanding of all the issues involved, in a non-partisan way. Though fiction, it deals with events and issues of recent history.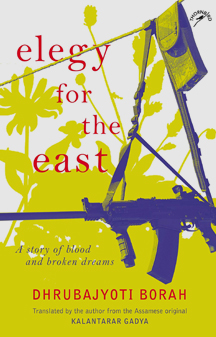 27 April: Elegy for the East by Dhrubajyoti Borah (translated from Assamese)
Before the relentless march of history, the lone individual is helpless. Yet it is men whose collective efforts give history its momentum and ushers in change of eras. These changes are tempestuous at times—like a churning that brings up both nectar and scum. Elegy for the East explores the utter helplessness and travails of man in face of exactly such overwhelming odds. A narrative not far from truth, where an uncaring, anonymous, and overbearing State creates and/or co-creates situations of social and political strife, and where innocent and beautiful dreams of the masses die in the stony bed of terror and counter-terror. This novel is a work of fiction; the characters bear no resemblance to any person dead or alive. Yet they walked amongst us all–in flesh and blood, in thoughts and dreams. Fiction that reflects reality in a more truthful way.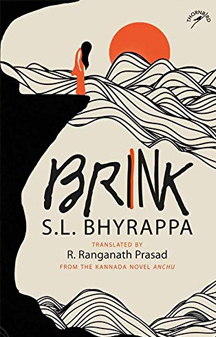 28 April: Brink by S.L. Bhyrappa (translated from Kannada)
The English translation of the epic Kannada novel Anchu by the renowned author S.L. Bhyrappa, Brink is a love saga between Somashekhar, a widower, and Amrita, an estranged woman. The novel deliberates on the moral, philosophical, and physical aspects of love between a man and a woman. At the core of the story is compassion. An enthralling read, the novel has stood the test of time like Bhyrappa's other novels. Packed with internal drama, tension, and flashbacks, the book promises to impart an aesthetic experience to the reader.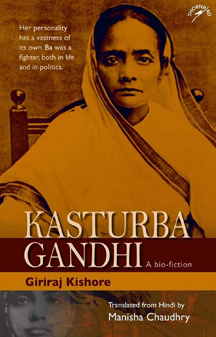 29 April: Kasturba Gandhi: A Bio-fiction by Giriraj Kishore (translated from Hindi)
Kasturba Gandhi: A Bio-fiction is the fictionalised biography of Kasturba Gandhi, a lady as strong and great as Mahatma Gandhi. A lady who earned a place in history because of her personal sacrifices and strength of conviction in what was right as much as on account of being the wife of Mahatma Gandhi in his fight for basic human rights for Indians in South Africa and the Indian Freedom Movement. The book gives a glimpse of how a strong woman can empower herself staying within the folds of tradition and convention. It offers a rarely portrayed facet of Gandhi – a family man, a father, a husband. It shows how his transformation from Mr Mohandas Karamchand Gandhi to Mahatma Gandhi happened with the support of a woman who was a silent partner in the struggle.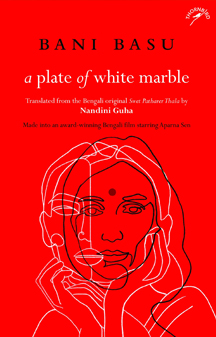 30 April: A Plate of White Marble by Bani Basu (translated from Bengali)
First published in 1990 in the original Bengali, A Plate of White Marble tells the tale of the 'new woman' of an era that just witnessed the independence of a nation. Bandana, the protagonist, though grieves over her husband's early death, never conforms to the social connotation and ideals of 'widowhood'. This first translation brings a significant Bengali novel with important social concerns to a wider audience.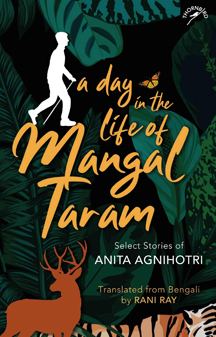 1 May: A Day in the Life of Mangal Taram by Anita Agnihotri (translated from Bengali)
Anita Agnihotri's stories traverse a wide range of human emotions, discover the myriad complexities of relationships, and also takes the reader through a journey into the dynamics of an Indian reality, where the unheard voices still wait to be deciphered by a sensitive writer. A Day in the Life of Mangal Taram is a careful selection of 14 stories out of over 200 short stories written by Anita Agnihotri spanning over three decades.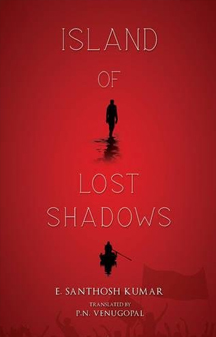 2 May: Island of Lost Shadows by E. Santhosh Kumar (translated from Malayalam)
Island of Lost Shadows is a story of intrigue, nerve-wracking tension and suspense, raising questions relevant in the present-day context of terrorism and sedition in the guise of revolution and social change. Through the voices of a myriad and sharply sketched characters, the author brings to life the troubled times of the Seventies when sadistic excesses were the norm. He also explores the human mind and its tendency for corruption and depravity. A compelling tale that keeps the readers engrossed…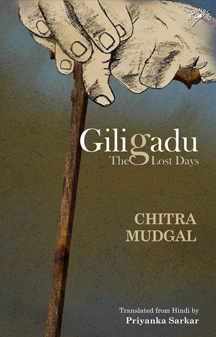 3 May: Giligadu: The Lost Days by Chitra Mudgal (translated from Hindi)
Giligadu: The Lost Days, by the 2018 Sahitya Akademi Award winner Chitra Mudgal, is a multi-layered novelette, short in length yet deep in meaning and messages for urban India. Set in a time frame of 13 days, with two senior men as the main characters, it analyses the relevance of older values in present-day life and the need to change with the times. A page-turner that leaves the reader satisfied and encourages introspection.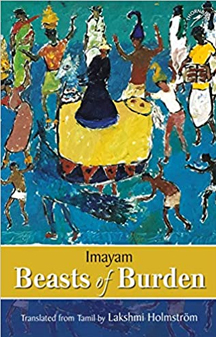 4 May: Beasts of Burden by Imayam (translated from Tamil)
The first novel of one of the best writers today, Koveru Kazhuthaigal is located in the early 1970s when ritual status and payment in kind were giving way to cash wages. It is a tapestry of despair, courage and a journey both outward and inward and a story of decline and change in a village seen through the eyes of a washerwoman (vannaatti) Arokkyam, who serves a dalit community of agricultural labourers. The novel gives us an extraordinarily detailed picture of a lifestyle that has now passed—reclaimed and told with pride.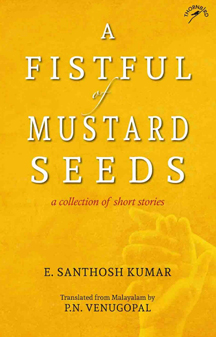 5 May: A Fistful of Mustard Seeds by E. Santhosh Kumar (translated from Malayalam)
The 12 stories in this book, originally written and published in Malayalam over a period of almost two decades, explores moral dilemmas, personal traumas and delves into the dark recesses of the soul. These insightful and deeply moving stories illuminate the elevations and abysses of the human condition. Sensitive, thought-provoking and perceptive, each story is a vignette into a different realm of emotional experience.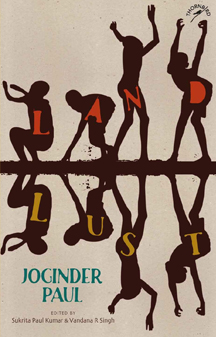 6 May: Land Lust by Joginder Paul (translated from Urdu)
Evocative and crisp, Joginder Paul's stories in Land Lust offer poignant glimpses of the unequal multiracial relations in colonial Kenya. Translated from the original Urdu, they evoke insightful moments of compassion from within the harsh xenophobic environs. Land Lust attracts empathetic attention to divisive follies of race and colour, and progress and development even more pertinent today than earlier. The writer deftly and gently asserts the dignity of the black people by including their voice and predicament in these stories.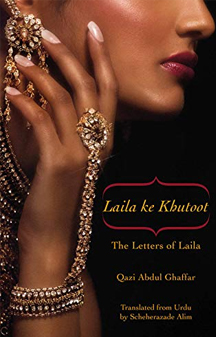 7 May: Laila Ke Khutoot: The Letters of Laila by Qazi Abdul Ghaffar (translated from Urdu)
Laila ke Khutoot has been hailed as the 'first specimen of a truly psychoanalytical fiction in Urdu'. Set in the early twentieth century, the Letters of Laila are not only a courtesan's search for identity but also an exposition of the exploitation of women by a complacent and hypocritical society. The letters are by turn witty, philosophical and deeply moving.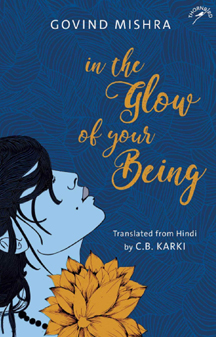 8 May: In the Glow of Your Being by Govind Mishra (translated from Hindi)
The modern Indian woman – equal to her male counterpart in every aspect of life, be it education, career, intellect, ambition, and the rest – has no equality when it comes to individual freedom or choices, shackled as she is by the fetters variously named 'tradition', 'Indian culture', or 'value systems'. In the Glow of Your Being examines the issues faced by the modern Indian woman and probes deep into the question of a woman's freedom and its denial by society. It delves into an intelligent, working woman's dilemma: how, though working alongside her male colleagues, she is expected to be unaffected by any emotional baggage that such close association triggers off, more so if the woman has both beauty and brains.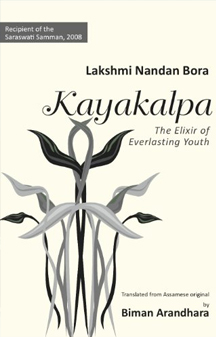 9 May: Kayakalpa: The Elixir of Everlasting Youth by Lakshmi Nandan Bora (translated from Assamese)
Anuj Kripalani is an internationally renowned scientist who apparently has everything—scientific breakthroughs, awards, fame, wealth and a fine family. A deep personal crisis makes him return to India, to rediscover himself and to find out an answer to the question that has always haunted the human race from time immemorial. Anuj thus sets forth on a physical, emotional, spiritual and scientific journey in India. But the answer to the question—the key to rejuvenation—continues to elude him till he finally learns the secret, in which he is helped by a yogi's Kayakalpa treatment and modern science.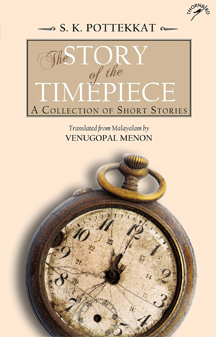 10 May: The Story of a Timepiece: A Collection of Short Stories by Sankarankutty Pottekkat (translated from Malayalam)
The Story of the Timepiece: A Collection of Short Stories, written by award-winning writer S.K. Pottekkat, aptly showcases the author's penchant for melding realism with romanticism. These short stories touch upon themes of universal interest. Written in the author's unique style, both prosaic and poetic, they depict complex characters and human relationships in realistic, everyday situations, often reflecting the social consciousness of the pre-Independence period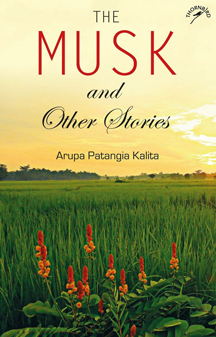 11 May: The Musk and Other Stories by Arupa Patangia Kalita (translated from Assamese)
The Musk and Other Stories, an eclectic mix of short stories and a novella by acclaimed Assamese writer Arupa Patangia Kalita, sheds light on some of the burning issues that reverberate through the Assam Valley. Set against the breathtaking scenery of Assam with its lush green fields, meandering rivers and mighty mountains, the book pushes one to reflect upon the current political situation of Assam.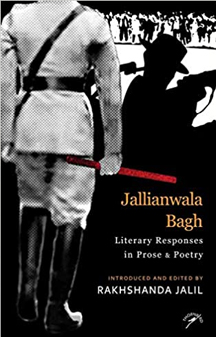 12 May: Jallianwala Bagh: Literary Responses in Prose & Poetry Edited by Rakhshanda Jalil (translated from Urdu, Hindi and Punjabi)
Jallianwala Bagh massacre, the butchering of unarmed innocents, is a historic event that haunts the human mind even after the lapse of a century. 1650 rounds fired in a matter of ten minutes, the blocking of exits, preventing help reaching the injured are all acts of unmitigated bestiality. Through a selection of prose and poetry – the direct outcome of this horrific event and an introduction that traces the history of events leading to the massacre – Rakhshanda Jalil, a literary historian and translator from Urdu and Hindi, attempts to open a window into the world of possibilities that literature offers to reflect, interpret and analyse events of momentous historical import.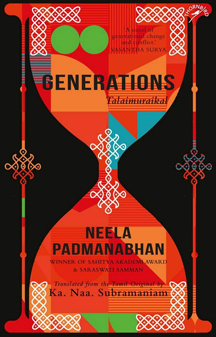 13 May: Generations by Neela Padmanabhan (translated from Tamil)
Generations is an intricate tale, simply told by a master of fiction about a community of Tamil speakers who live on the borders of modern-day Kerala. Set in the 1940s, it is a novel of generational change and conflict, and how the boy Diravi grows up to take charge of his family, which embodies a distinct culture. Amidst the background of language, myth, and ethnic consciousness, we are offered a sensitively drawn profile of the passing of a traditional way of life into modernity and the nostalgia that comes with change.