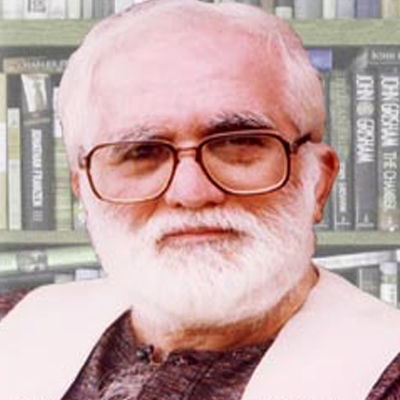 Ajho
By Hari Motwani
As a sequel to his novel Abo (1988), Hari Motwani's Ajho (1990) deals with the socio-cultural life of Sindhis in India and sensitively recreates the conditions in which the Sindhis found themselves after having migrated from Sindh in the wake of Partition. It delineates characters seeking 'ajho' (shelter) and struggling for livelihood in the new environs. Initially, the migrant people were 'settled down' in refugee camps. But they refused to call themselves 'sharanarthis' (instead, they said they were 'purusharthis'). By the dint of their courage and hard work, they left the camps and rehabilitated themselves wherever they found their feet. Mohan, the central character, represents the common Sindhi people of the times. Motwani, in this novel, vividly portrays the struggles of the Sindhis in India for preserving their cultural identities in alien environments. It received the Sahitya Akademi Award in 1995.
About the Author
Hari Motwani's four novels, four collection of short stories and a travelogue have won him critical acclaim. His novel Abo (1988) bagged the Ramakrishna Jaydayal Harmony Award in 1993 whereas Ajho (1990) received the Sahitya Akademi Award in 1995. As the editor of the literary magazine Koonj , Motwani has published many struggling writers. In 1970, Motwani produced a  Sindhi Film Ho Jamalo and in 1998 he worked as the member of Advisory Board of Sindhi Sahitya Akademi.
Also read
Abo
Literally meaning 'father', Abo (1988) by Hari Motwani, captures the atmosphere of Sindh before and after the Partition. It depicts the main character of Mukhi Naraindas, the 'Abo' (father) of his town in Sindh, based on the analogy of Mahatma Gandhi, the Father of the Nation. Like the Mahatma, Mukhi Naraindas also fell a martyr to the cause of Hindu-Muslim unity on the same fated day of Gandhi's assassination—January 30, 1948. It won the Ramakrishna Jaydayal Harmony Award in 1993.