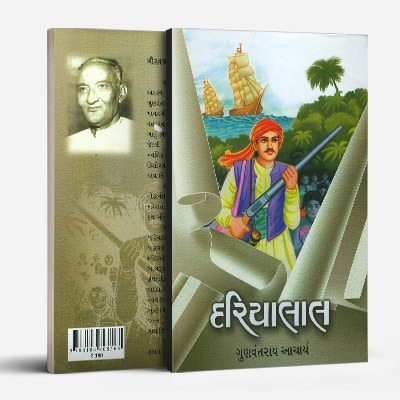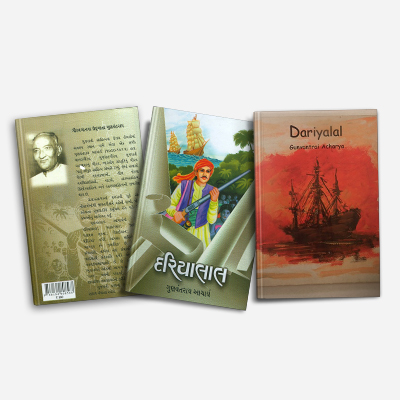 Dariyalal
By Gunvantrai Acharya
Translated by Kamal Sanyal
Celebrated Gujarati children's novel Dariyalal ('Lord of the Seas', published 1938) captivates its audience with an adventure set in the Zanzibar Island, East Africa. Readers are introduced to Ram, a ruthless slave trader of the Gujarati settlement in Zanzibar, who after witnessing the death of slaves by rhinoceroses is reminded of the humanity in him. By the end of the book, he has convinced the entire Zanzibari Gujarati community to give up slavery. Infused in the story is a colonial adventure – Ram saves John Dunkirk from cannibal tribes. Based on oral history, Dariyalal is a tight dramatic story which touches upon multiple elements: the story of the settler, anti-slavery, and colonial adventure.
The novel will appeal to all generations not only because of its crisp story but also because of its important moral teaching and emphasis on humanity. Its historical roots help informs us of our progression to today. An abridged English translation by Kamal Sanyal was published in 2000 by Thema Books.
About the Author
Gunvantrai Acharya (1900-1965) is considered to be one of the greatest masters of Gujarati literature. Having grown up travelling to different villages with his police superintendent father and listening to stories of people from all walks of life, Acharya had a great oral history to back himself up when he started writing. He was especially interested in maritime history and this is visible in his children's book Dariyalal (1938). Allabeli (1946) and Sarfarosh (1953) are some other works by him.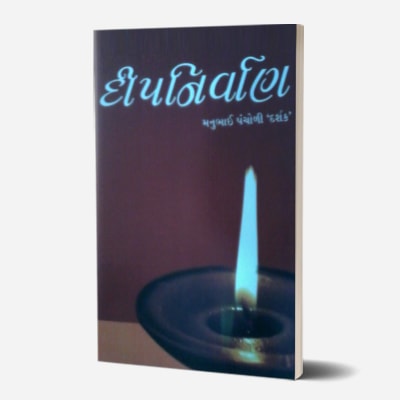 Deepnirvan
By Manubhai Pancholi
An illustration of Manubhai Pancholi's creative interpretation of Indian history and culture, the Gujarati novel Deepnirvan ('The Light of Deliverance', published 1944) is set in the pre-Christian Aryavarta era. Tormented by the possibility of an invasion by Sikandar and the looming threat of expansion by imperial empire Magadha, three Indian Ganarajyas (states) must fight a war for their independence. Instead of reducing the story to a love triangle between the primary characters Anand, Sucharita, and Sudatta, the art of war planning and warfare is explored in this novel that deals with sadness, joy, and valour.
The novel contains the timeless message of the importance of unity and perseverance in the face of adversity, a message that will appeal to every reader of today. An abridged version of the book can be found in an anthology called 'Indian Classics – Gujarati' by Chandrakant Mehta
About the Author
Manubhai Pancholi (1914-2001) was also known by his pen name Darshak (viewer) – he believed he was only seeing the world that God had created. A firm believer of Gandhian principles, Pancholi was imprisoned for a period of time during the Quit India movement.
A recipient of the Padma Bhushan (1991), he was a former education minister of Gujarat. He was also President of the Gujarat Sahitya Parishad and Chairperson of the Gujarat Sahitya Akademi. He wrote fiction, philosophical essays and introduced the Gujarati reader to other foreign literature with his own commentaries. His novel, Socrates earned him the Sahitya Akademi Award. The book was the first fiction in Gujarati based on a Greek subject. He was also awarded the Ranjitram Gold Medal and the Narmad Gold Medal for his unique contribution to Gujarati literature.