February 15, 2021
Indian Novels Collective
Indian language translations to look out for in 2021
The year 2020 was consumed wrestling with a predicament of unimaginable proportions. However, things were not so bleak for translated works in Indian literature. Last year was especially pivotal in driving home the perseverance of translations.
Transcending the challenges posed by the worldwide pandemic, translations shone in their roles of bridging cultures and amplifying under-represented voices in Indian-language literature. Masterpieces like Pandey Kapil's Bhojpuri novel Phoolsunghi and pioneering Gujarati writer Dhumketu's short story collection Ratno Dholi were made available to the English-speaking world for the very first time. They also served as a reminder that our journey through the nuanced and variegated depth of our literary roots is ever-continuous. It will keep leading us to chart new territories every year.
With that in mind, we have compiled a list of the upcoming translations from across Indian languages, which are currently gearing up for their much-anticipated release. Diverse and thought-provoking, add these riches of Indian language literature to your reading list for 2021: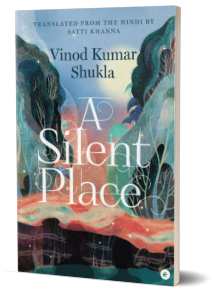 HINDI
A Silent Place
by Vinod Kumar Shukla
Translated by Satti Khanna

Originally published in Hindi as Ek Chuppi Jagah, Vinod Kumar Shukla's evocative novel tells the story of a grief-stricken forest that has been stunned into silence. It then follows the adventurous journey of a group of children as they devise schemes to restore the song of birds and murmurs of human voices into the forest. Translated as A Silent Place by Satti Khanna, the book also explores a profound human philosophy through the children who endeavoured to help the forest overcome its muteness.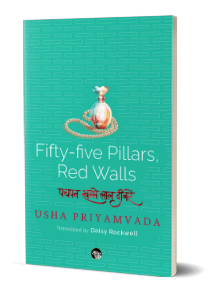 Fifty-five Pillars, Red Walls

by Usha Priyamvada

Translated by Daisy Rockwell
An iconic work of modern Hindi fiction, Usha Priyamvada's Pachpan Khambe Laal Deewarein is hailed for its unflinching and deeply sensitive exploration of the emotional life of a single woman in Delhi in the 1960s. One of Priyamvada's best-known works, we are eagerly waiting for one of our very first translations in collaboration with Speaking Tiger.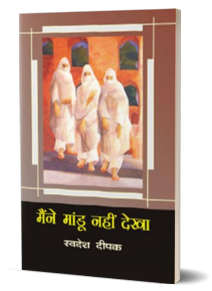 I Haven't Seen Mandu
by Swadesh Deepak
Translated by Jerry Pinto
Recovering from a long spell of recurring bipolar psychosis, the celebrated Hindi writer Swadesh Deepak finished the manuscript of his memoir, Maine Mandu Nahin Dekha. Indian literature—in Hindi or any other language—has never produced anything as harrowing, yet strangely hypnotic as this. It remains one of the most revealing and powerful first-person accounts of mental illness and we are eagerly looking forward to Jerry Pinto's translation to make it accessible to English readers.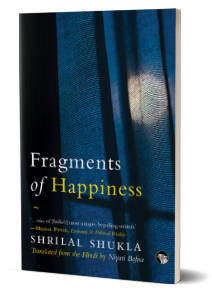 Fragments of Happiness
by Shrilal Shukla
Translated by Niyati Bafna
In Shrilal Shukla's Fragments of Happiness, an ordinary businessman from Delhi, Durgadas is apprehended for murder. Translated from Hindi by Niyati Bafna, the novel explores the psychological aftermath of the event by delving into the tumult of ordinary people coming to terms with their desires and helplessness.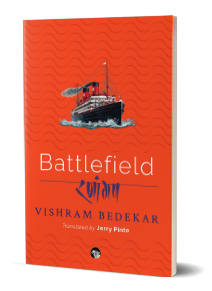 MARATHI
Battlefield
by Vishram Bedekar
Translated by Jerry Pinto
A tragic love story between Herta, a Jew escaping Hitler's Germany, and Chakradhar Vidhwans, a Marathi man returning from England to India, the novel was originally published as Ranaangan in 1939. Translated by Jerry Pinto, this novel is a rousing investigation of nationality against the backdrop of World War II. We are looking to read this fresh translation, sometime this year.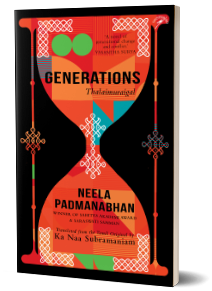 TAMIL
Generations
by Neela Padmanabhan
Translated by Kaa. Naa. Subramanium
Set in the 1940s around a community of Tamil speakers who live on the borders of modern Kerala, the novel offers a sensitively drawn profile of the passing of a traditional way of life into modernity and the nostalgia that comes with change. The book is expected to release this June, by Niyogi Books.
The Collected Stories of Imayam
Translated by Padma Narayanan
Imayam is one of the foremost and bestselling Dalit writers in Tamil, closely associated with the Dravidian movement and its politics. Speaking Tiger brings together his selected short stories in English for the very first time in this collection. We are eagerly looking forward to this one.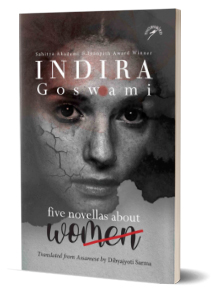 ASSAMESE
Five Novellas about Women
by Indira Goswami
Translated by Dibyajyoti Sarma
From the pioneer of feminist Assamese literature, here's a cross-sectional portrayal of her lesser-known writings with a special focus on women. The lives of the rural poor, the situation of widows, the plight of the urban underclass and various social constraints under which people are forced to live, are depicted in these impactful narratives. The book is slated to release this July, by Niyogi Books. 
Incidentally, we have learnt of a collection called Tales from Assam by Ranjita Biswas, that is on the cards later this year, by Rupa Publications.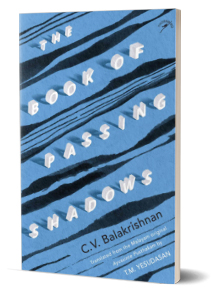 MALAYALAM
The Book of Passing Shadows
by C.V. Balakrishnan
Translated by T. M. Yesudasan
Set in a Malabar village of Christian settlers, C.V. Balakrishnan's The Book of Passing Shadows resonates with the pathos of the human spirit caught in the travails of earthly life. Translated by T.M.Yesudasan, the novel has remained popular with readers since the Malayalam original Aayusinte Pusthakam was first published in 1984.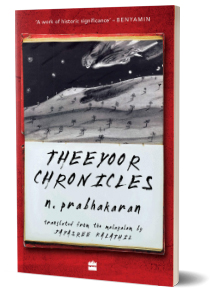 Theeyoor Chronicles
by N. Prabhakaran
Translated by Jayasree Kalathil
Theeyoor Chronicles by N. Prabhakaran follows the trail of a journalist who visits Theeyoor or 'the land of fire' to investigate uncanny happenings. Interspersed with history, myths, nature, political events, and everyday concerns of ordinary people—this novel is widely regarded as a masterpiece of contemporary Malayalam literature. We can't wait for its release.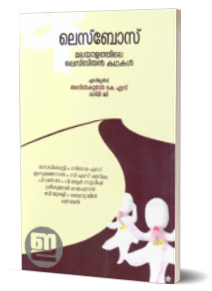 Lesbian Cow and Other Stories
by Indu Menon
The most outspoken contemporary feminist writer from Kerala, many consider Indu Menon a successor to Kamala Das, having inherited the same progressive outlook. In Lesbian Cow and Other Stories, she uses raw images, bolder language and empathetically records the lives of marginalised sections of society.


Collection of Stories
by Shihabudheen Poythumkadavu
Translated by J Devika
On the collection, translator J Devika says that 'Shihabudheen's stories are sometimes realistic, sometimes terrifyingly not…you can sense in his writing the deep anxieties of the Muslim male and all kinds of inversions…and crossings between the human and non-human universes.' We wonder what this abstract collection would read like.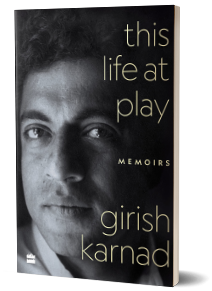 KANNADA
This Life at Play: A Memoir
by Girish Karnad
Translated by Srinath Perur and Girish Karnad
First published in Kannada in 2011—and being made available to English readers for the very first time—This Life at Play provides an unforgettable glimpse into the life of a towering figure on India's cultural scene—actor, film director, writer, and playwright—Girish Karnad.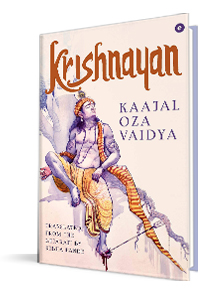 GUJARATI
Krishnayan
by Kaajal Oza Vaidya
Kishnayan is indisputably Gujarati literature's biggest bestseller, having sold over 200,000 copies and gone into 28 editions. This tender, lyrical novel starts when Krishna is injured by Jara's arrow, and gives us glimpses into Krishna's last moments on Earth. The most important women in his life—Radha, Rukmini, Satyabhama and Draupadi—appear before him. The novel is stitched together with what they meant to Krishna.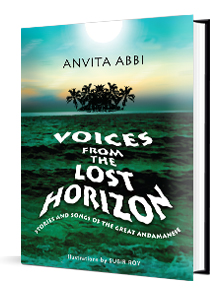 SPECIAL MENTION
Voices from the Lost Horizon: Stories and Songs of the Great Andamanese
by Anvita Abbi 
Voices from the Lost Horizon is the first-ever compilation of folk tales and songs, rendered to Prof. Abbi and her team, by the Great Andamanese people in local settings. It comes with audio and video recordings of the stories and songs to retain the originality of the oral narratives.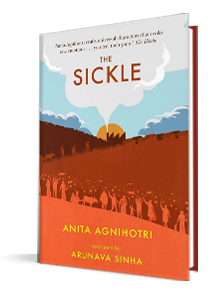 BENGALI
Kaste
by Anita Agnihotri
Translated by Arunava Sinha
Through the lives of farmers, migrant labourers and activists in Marathwada and western Maharashtra, Anita Agnihotri's Kaste illuminates a series of intersecting and overlapping crises: female foeticide, sexual assault, caste violence, feudal labour relations, farmers' suicides and climate change in all its manifestations. Translated as The Sickle by Arunava Sinha, this gripping fictional narrative tells the darkest truths about contemporary India. It is set to release this March, by Juggernaut Books.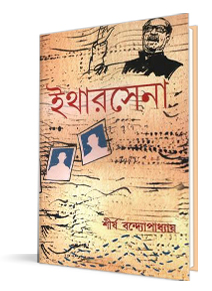 Ether Army
by Sirsho Bandopadhyay
Translated by Arunava Sinha
This powerful novel narrates the true story of a handful of broadcasters in the port city of Chittagong in East Pakistan, who joined the Liberation war with the only weapon they had: a radio transmitter. We are hoping Westland Books releases it on the eve of the 50th anniversary of the Bangladesh Liberation War.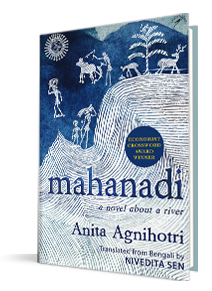 Mahanadi: A Novel about a River
by Anita Agnihotri
Translated by Nivedita Sen
Woven around the mighty river Mahanadi that originates in Chattisgarh, Anita Agnihotri's novel documents the life and struggles of people through the confluence of myths, legends and archaeological anecdotes. First published in Bengali (2015), this translation by Nivedita Sen is expected to be released in May through Niyogi Books.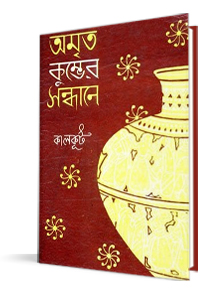 Amrita Kumbher Sandhane
by Samaresh Basu
Written by the Sahitya Akademi-winning Bengali author Samaresh Basu, Amrita Kumbher Sandhane is narrated through the gaze of the protagonist, who has come to the Kumbh Mela—one of the largest Indian religious fairs —not out of any religious sentiment, but merely to see and understand people.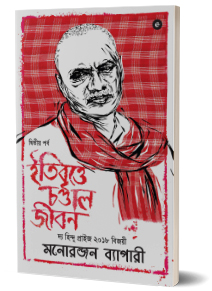 Chandal Jibon Trilogy — Part 2
by Manoranjan Byapari 
Translated by V. Ramaswamy 
While The Runaway Boy was released late last year, it introduced us to Jibon, who arrives at a refugee camp in West Bengal with his Dalit parents and later runs away to Calcutta to earn his living, we are anxiously awaiting Part 2 of the trilogy.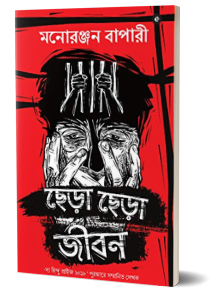 Chhera Chhera Jibon
by Manoranjan Byapari
Translated as A Tattered Life, Manoranjan Byapari's most recent standalone novel is about a boy called Imon who goes to jail in his mother's arms, and is let out in his early twenties long after his mother has passed.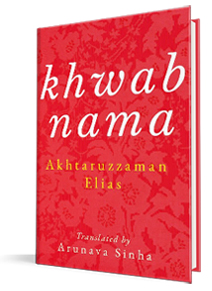 Khwabnama
by Akhtaruzzaman Elias
Translated by Arunava Sinha
Published in 1996, Khwabnama captured the variegated experiences of the people of Bengal (present-day Bangladesh) during the turbulent times of the 1947 partition. Best known as critically acclaimed author Akhtaruzzaman Elias's magnum opus, the novel also delves into the socio-political realities of that period—the communal riot, the rebellion of the peasants against the landlords and the conflict between different ideologies, among others. The English translation by Arunava Sinha will be released in July by Penguin India.