December 31, 2020
Indian Novels Collective
The Indian Literary Legends we lost in 2020
As a tumultuous 2020 finally draws to a close, let us take a moment to pay our tribute to the Indian literary legends we lost in the course of the year. While shaping the course of Indian literature, their illumining oeuvre have contributed towards the enrichment of our pedagogical pursuits, languages and socio-cultural ethos. Fondly remembering the footprints of their timeless legacy on the nation's variegated literary tapestry.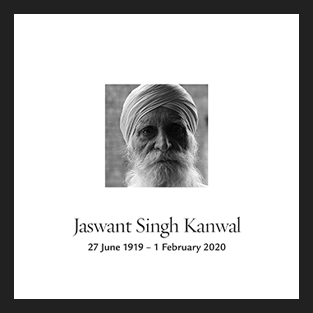 Jaswant Singh Kanwal
Eminent Punjabi writer, novelist and Sahitya Akademi Awardee, Jaswant Singh Kanwal was a beacon of justice and equality through his literary trajectory. He highlighted issues of agrarian crisis, discrimination, caste barriers, women rights, and youth issues in 102 novels and other works that he penned.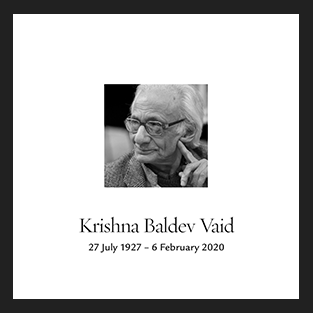 Krishna Baldev Vaid
One of the most celebrated authors of Hindi literature's Modernist movement, Krishna Baldev Vaid was known for his iconoclastic and innovative work. His sweeping oeuvre consists of novels, novellas, short stories, plays, diaries, literary criticism and translations.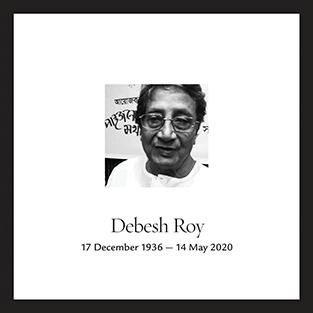 Debesh Roy
Veteran Bengali author Debesh Roy, who was conferred the Sahitya Akademi Award for his magnum opus 'Teesta Parer Brittanto' in 1990, created a distinctive space for himself in Bengali literature with his five decades-long prolific writing career, which ranged across short stories, novels and literary criticism.

Ratnakar Matkari
Considered a pioneer of the children's drama movement in Marathi and one of the most versatile writers in the rich legacy of Marathi literature, prolific writer-director Ratnakar Matkari was a recipient of both the Sangeet Natak Akademi and the Sahitya Akademi Awards.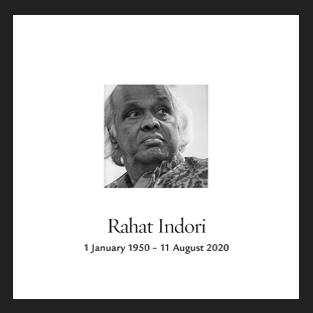 Rahat Indori
Inimitable Urdu shayar and a popular Hindi film lyricist, Rahat Indori was a recipient of a number of national and international awards. 'People's Poet' Indori's revolutionary verses mirrored our turbulent times, voiced the common man's struggle and dissented against inequalities of all kinds.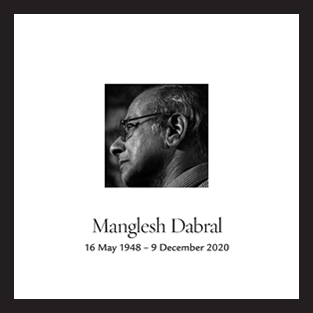 Manglesh Dabral
Illustrious Hindi poet, journalist, literary editor and our mentor, Manglesh Dabral received the Sahitya Akademi Award in 2000. Credited with introducing a new sensibility to contemporary Hindi poetry, Dabral's evocative creations will continue to live on, maintaining their unyielding resonance.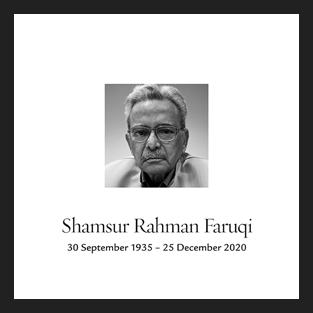 Shamsur Rahman Faruqi
Modern Urdu's most celebrated writer, critic, poet, translator, scholar and Padma Shri awardee ‒ Shamsur Rahman Faruqi was a revered icon in the world of contemporary Indian literature. He received the prestigious Saraswati Samman in 1996 for his contributions to Urdu literature.