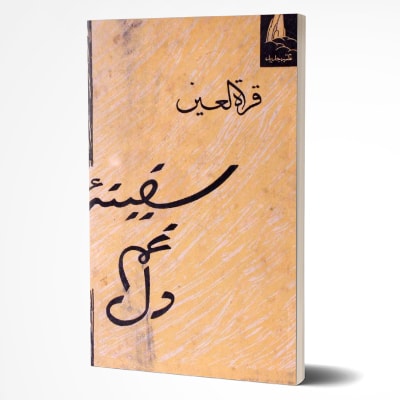 Safina-e-Gham-e-Dil
By Qurratulain Hyder
Written on the abject state of human affairs in the aftermath of the Partition, the novel voices a staunch resistance against the dehumanising policies manufactured by those at command. In the novel, Hyder relates the repercussions of the hasty decision of the authorities in a pathetic way:
All your dreams of Inquilab (revolution) have gone wrong somewhere. Now when we are here to say farewell to you close to your mafia shrubbery in Aish Bagh, perhaps you do not even know when we have been through and why we had to leave. There will be a distance of thousands of miles and solitude of hundreds of years between us and the soil in which you were born and buried. Now we are foreigners to each other because we are leaving our country, because we have proved utterly worthless. Our generation could not carry the burden which you, Abba Mian and your companions had handed to us. (qtd in Hanfi 147)
About the Author
Described as the Grande Dame of Urdu literature, Qurratulain Hyder (1927 – 2007), fondly called Ainee Appa, is known for her efforts to change the perception of women and question stereotypes via her literature. Distinguished for her characteristic employment of 'stream of consciousness' across her works, she has been awarded the Sahitya Akademi award, Sahitya Akademi Fellowship, Jnanptith award, and Padma Bhushan. Her magnum opus Aag ka Dariya (1959) explored the Indian Partition and she has hence been compared to literary icon Gabriel Garcia Marquez for the epic historical sweep of this novel.