June 30, 2020
Ananya Priyadarshini
Queer literature from India you haven't read, but probably should
To read queer literature from India is, to a large extent, to read between the lines. Since the augment of notions of colonial morality in the subcontinent, there has been a systemic erasure of queer voices. What remain today are largely texts that merely hint at the love and relationship shared between same-sex companions. Talking about this systemic erasure Ashwini Sukthankar, in her Introduction to Facing the Mirror: Lesbian Writing from India says 'terms historically used to describe women who love women – such as sakhi and saheli – have been purged of their eroticism over time and reshaped into harmless descriptions of female friendship, so that today we find ourselves banished from language itself, literally at a loss for words.' Still, some texts remain preserved in our history that not only vaguely allude to, but rather openly declare, the pervasiveness of desires other than normative heterosexual ones.
This listicle aims to bring to light a few of these groundbreaking and provocative works of Indian language literature. It explores chronologically works of literature from India's past, written by people who might or might not themselves have been queer. We then delve into two contemporary translated works written by LGBTQ+ individuals. These texts become important because they call attention to this country's journey into queer selfhood, and highlight the importance of reclaiming queer literature as our own.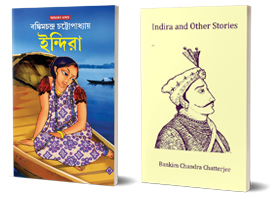 Bankim Chandra Chatterjee
Indira (1873)
Indira is a novella written by Bankim Chandra Chatterjee, who considered to be Bengal's greatest novelist of the nineteenth century. The story of Indira revolves around the protagonist's passionate and intense friendship with Subhashini. Although Indira is a married woman; she maintains a lifelong love for her friend. The novella is rife with subtext regarding the attraction the women feel for one another, as well as unflinching descriptions of their physical proximity. Indira, through the course of the narrative, finds herself wondering, 'Can there ever be love like this? Can anyone ever love like Subhashini?'.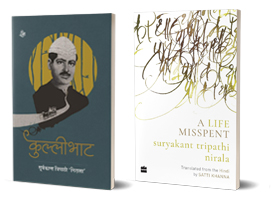 Suryakant Tripathi Nirala
Kulli Bhaat (1939)
Regarded as one of India's best known Hindi language writers, Suryakant Tripathi Nirala wrote novels, poetry as well as essays. In Kulli Bhaat, Nirala chronicles his lifelong friendship with Kulli, who's attraction to the poet as well as his sexuality are alluded to but never explicitly stated. Throughout the novel Nirala humanizes and empathizes with Kulli, despite other people's reservations about him.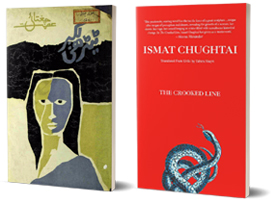 Ismat Chugtai
Terhi Lakeer (1945)
Chugtai is most popularly known for her short story 'Lihaaf', where a young narrator witnesses a relationship between two women. The story caused an uproar, and Chugtai was charged with obscenity and was forced to face a court trial. Terhi Lakeer follows the life of its middle-class Muslim protagonist called Shamman as she navigates the trials of life, female spaces and the politics of India's Independence movement. In the novel, Chugtai alludes to the fluidity of female sexuality, especially in the chapters wherein Shamman finds herself attracted to her young female teacher, Miss Charan.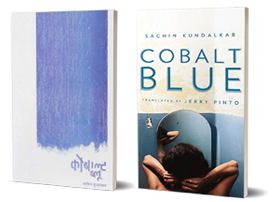 Sachin Kundalkar
Cobalt Blue (2006)
Originally written in Marathi, Kundalkar's novel Cobalt Blue was translated into English by Jerry Pinto in 2013. The novel is about Tanay and Anuja ¬– siblings living in Pune who fall in love with the same man. The coming-of-age novel beautifully casts a sympathetic gaze at homosexuality in an oppressive and hostile society. Kundalkar, who himself identifies as part of the LGBTQ+ community, lends to the narrative a keen understanding of what it means to be a gay man in India.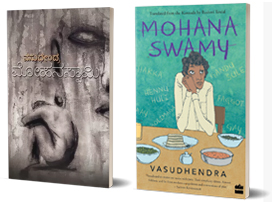 Vasudhendhra
Mohanaswamy (2016)
Vasudhendhra's Mohanaswamy is a Kannada novel translated into English by Rashmi Terdal. It is regarded as the first work of gay fiction written in Kannada. A collection of short stories, Mohanaswamy talks about the lives of gay man in India, chronicling their trials and tribulations. Vasudhendhra unflinchingly records the experiences the queer community in India who do not have the privilege of having access to English as a language.
Contemporary works of queer writing in India have largely been confined to the space of Indian writing in English, set only in urban metropolitan spaces. However, queer voices in India have existed across time periods, regions and languages. These novels attempt to bring to light these voices which have so often been relegated to the margins of Indian literature.