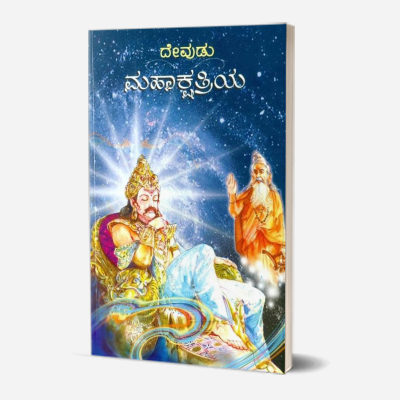 Mahakshatriya
By Devudu Narasimha Sastry
Mahakshatriya (The Great Warrior), published in 1960 depicts the life and deeds of King Nahusha, whose story is narrated in the Aranya Parva of the Mahabharata. It received the Sahitya Akademi Award in 1962.
About the Author
Devudu Narasimha Sastry (1895–1962), popularly known by his pen name Devudu was an eminent Kannada writer and novelist, Sanskrit scholar, actor and a journalist. Mimansa Darpana, his commentary on the Indian philosophy of Mimāṃsā, is ranked highly among works on the subject. Devudu's Antaranga (1932) was the first novel in Kannada to employ the method of monologue narrative.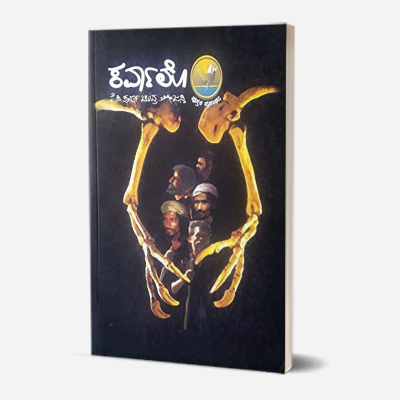 Carvalho
By K P Purnachandra Tejaswi
Set in a faraway village in the foothills of the Western Ghats, Tejaswi's novella explores its eponymous protagonist, a great botanist with international backing, on a trail to find a pre-historic reptile – the flying lizard. Joining his adventure is the motley crew consisting of Mandanna, a good-for-nothing fellow who claimed to have spotted the lizard, Biryani Kariappa, an expert tree climber, Prabhakara, who handles the camera, Yenkta, the snake-catcher, and the mysterious narrator himself. Tejaswi masterfully paints a vivid picture of the setting and characters in this novel that can be enjoyed by all ages.
The novel probes a variety of issues, from exploring the link between ecology and language to engaging in a quest to define our existences – does God exist? Who are we? What is our history? It is the engagement with these issues that makes the novel a must-read.
About the Author
Poornachandra Tejaswi (1938-2007), an active thinker and change-maker, was a key figure in Kannada literature's Navya movement. Tejaswi was recognised for his novel Chidambra Rahasya by the Sahitya Academy in 1987. His bibliography spans novels, short stories, poetry, and drama. He remains distinguished for his ability to not only entertain but also pursue intellectual thought in his works. He is remembered for his exploration of ontology and the metaphysical in his writing.
Carvalho is on Indian Novels Collective's first list of novels that are being translated.
Also read
Chidambara Rahasya
This novel depicts the state of a small Indian village in a humorous manner and set the tone of the secular movement when communalism raised its ugly head in the 80s. It spreads itself across an expansive spectrum including murder investigation, caste system, communal riots, blind beliefs, love story, cardamom plants, friendship, youth rebels, land lords, untouchables, politics of the village. It received the Sahitya Akademi Award in 1987.