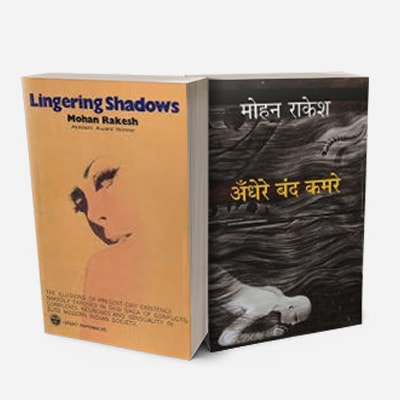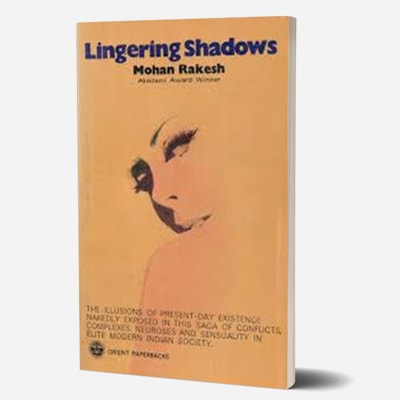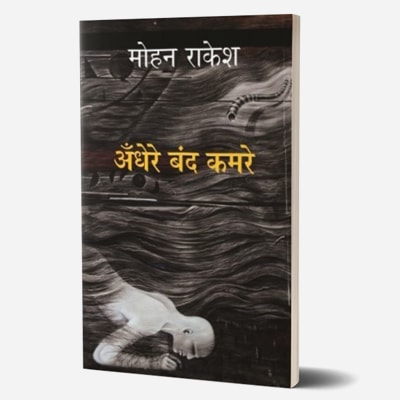 Andhere Band Kamre
By Mohan Rakesh
Translated to Lingering Shadows by Jai Ratan
Distressing but startlingly evocative Andhere Band Kamre, chronicles Harban's andNeelima's painful marriage against the backdrop of Delhi in the early fifties.
A master in portraying pain as a result of a dysfunctional personal relationship, Mohan Rakesh beautifully projects the duality in this novel. The elite civil mind of the present Indian society is divided into two parts: one is steeped in western modernism while the second clings to a hereditary ritualism. This duality creates a gap between society and class, and a barrier between dark and light, a barrier for progressive thinking in a regressive environment. As a result, the central character is torn between the two thought processes leading to anger, envy, suspicion and eventually becomes a stranger to himself. Here's an impressive depiction of an empty spouse life with mutual honesty, emotional attachment and mental perception through Harban and Neelima – the central characters. This novel, which opens the dark rooms of the physical, intellectual and cultural ambitions of the Indian elite is one of the most famous Hindi stories.
Mohan Rakesh (8 January 1925 – 3 December 1972) was born as Madan Mohan Guglaniin Amritsar, Punjab. He did his M.A. in English and Hindi from Punjab University, Lahore. He was one of the pioneers of the Nai Kahani literary movement of the Hindi literature in the 1950's. He wrote the first modern Hindi play, Ashadh Ka Ek Din (1958), which won a competition organised by the Sangeet Natak Akademi. He made significant contributions to the novel, the short story, travelogue, criticism, memoir and drama.
He started his career as a teacher at Elphinstone College, Bombay from 1947 to 1949, after that he shifted to Delhi. Eventually, he resigned from his job to write full-time. He also briefly edited Hindi literary journal Sarika, from 1962-63.
His noted novels are Andhere Band Kamare and Na Aane Wala Kal. His plays Ashadh Ka Ek Din (1958), which played a major role in reviving Hindi theatre in the 1960's and Adhe Adhure (1969). He was awarded the Sangeet Natak Akademi Award in 1968.