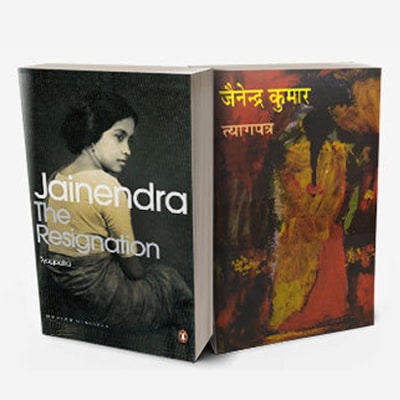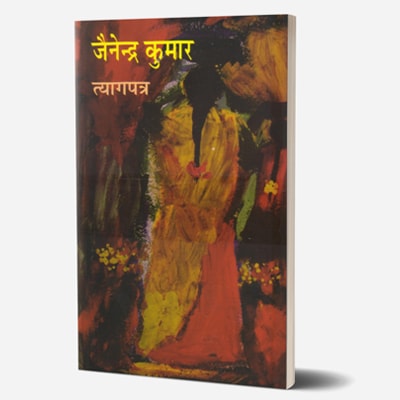 Tyagpatra
By Jainendra
Translation in English to The Resignation by Rohini Chowdhury
One of the giants of Hindi literature, Jainendra introduced the psychological in Hindi fiction. Questions of love, marriage and relationships occupy much of Jainendra's works, taking them into the realm of the internal and the intimate. In Tyagpatra or 'The Resignation', Jainendra tells the story of Mrinal, a young woman whose uncompromising idealism results in her family and society rejecting her completely. Almost seventy-five years after it was written, the story of Mrinal's struggle against restrictive social norms and her fierce individualism remain startlingly relevant.
The book though written at a time when every person was searching for an independent voice and way of life. Hailed as a novel of psychological sensibility, Tyagpatra is an insight into life in those times and for a woman who is trying to live life on her own terms.
Jainendra Kumar was a Hindi writer in the 20th century. He wrote novels including Sunita and Tyagapatra. He was one of the first to join the Independence Movement in 1921. He was closely involved in the Indian Freedom Struggle. Along with Munshi Premchand, he established the Hindustani Sabhaa in Lahore where Dr Zakir Hussain and Josh Malihabadi were some of the noted members. After the death of Premchand, he became the editor of Hans. He was closely associated with the luminaries of Indian Freedom Struggle like Mahatma Gandhi, Vinoba Bhave, Rabindranath Tagore and others. The interesting thing to note is that most of his stories and novels are centred on the idea of freedom and the right to speech. He was awarded one of India's highest civil honour, Padma Bhushan, in 1971. He was awarded the Sahitya Akademi Award in 1966, for his work Muktibodh (Novella), and its highest award, the Sahitya Akademi Fellowship in 1979.