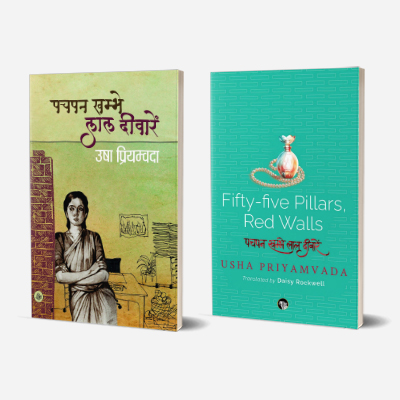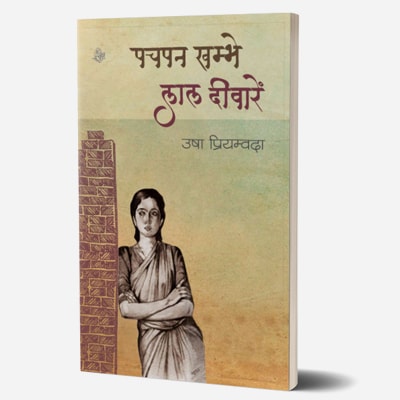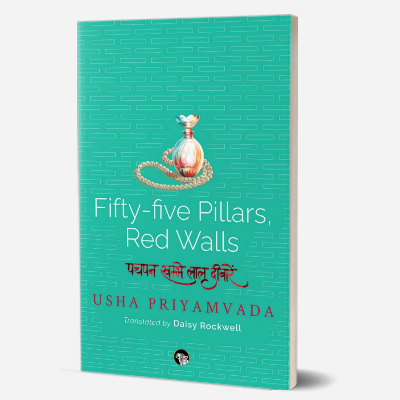 Pachpan Khambhe Laal Deewaarein
By Usha Priyamvada
Pachpan Khambhe Laal Deewaarein
The main protagonist of the novel, Sushma, is the eldest daughter of a middle-class family. With her talent and education she supports her family only to find that her sacrifices are taken for granted by her family members. Sushma longs for a house of her own, someone to call her own. A boy, younger to her in age, Neel, enters her life and she falls in love with him but her own family stands in the path of her getting the love of her life, fearing the loss of the only earning member in the family. Finally she bows before their emotional blackmail, only to sacrifice her own joy for the sake of others and believes that she is destined to live with all her loneliness throughout her life.
The novel is a treat for the lovers of Hindi literature with its beautiful language, dialogues, freely flowing narrative and realistic portrayal of suppressed feelings, endurance and pain of separation.
Usha Priyamvada (born 24 December 1930) is a Hindi literary writer. Born in Kanpur, she completed her MA and Phd in English literature from Allahabad University and Delhi's Lady Shri Ram College. Around the the same time she got Fulbright Scholarship and went to the United States. After completing her post-doctoral studies for two years in Bloomington, Indiana, USA, she started teaching at University of Wisconsin, Madison at the post of Assistant Professor in the South Asian Department. Her writing depicts the life of urban families in the sixth and seventh decade. She beautifully captures the growing sadness, loneliness and restlessness of urban life in her work with a very deep sense of realism.