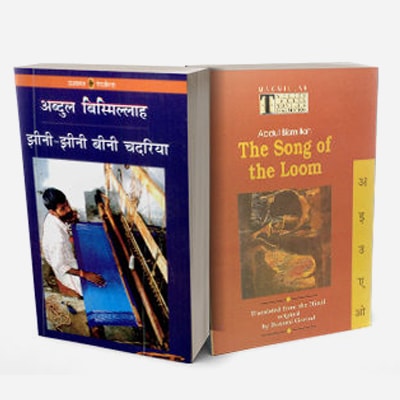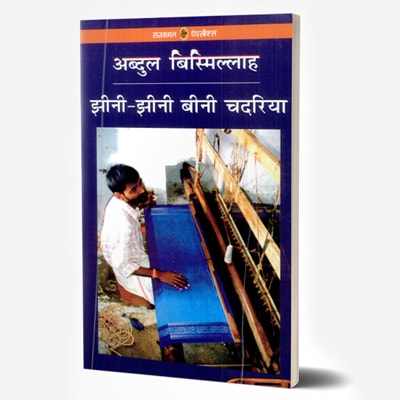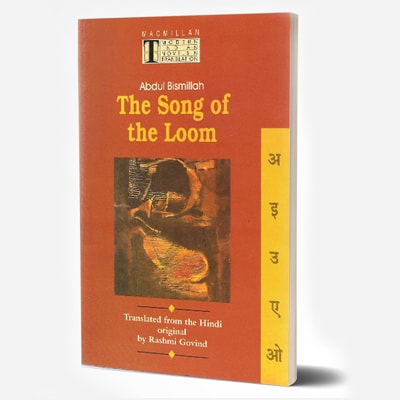 Jhini Jhini Bini Chadariya
By Abdul Bismillah
Translated to The Song of the Loom by Rashmi Govind
Jhini Jhini  Bini Chadariya (1986), by Abdul Bismillah is a Hindi novel based on the life of weavers of Banaras, translated by Rashmi Govind to The Song of The Loom for Macmillan (1996). The phrase is from a poem by Kabir Das and uses the metaphor of the loom and the process of weaving to represent life's mystery.
The novel was written after staying among the weavers for ten years. We enter this weaker and weary world of weavers, through the support of Matin, Alimun and Nunhe Iqbal, where people like Rauf Chacha, Najbuniya, Naseebun Bua, Rehana, Kamrun, Latif, Bashir and Altaf, don't compromise with the  circumstances but rather fight to change them. In this process, the author has also exposed the entire system of exploitation, where on one end there are corrupt political grenades and at the other are so-called welfare schemes of the Government. At the same time, the author has not neglected the unhealthy traditions and the social evils, religious hatred and communal perspective in the economic exploitation of the weavers community and the local oriented social realities.
This novel was awarded the Soviet Land Nehru Award and the Kedia Award.
Abdul Bismillah is an Indian novelist writing in Hindi and is known for his short stories of life in Muslim rural communities. He is currently a professor in the Department of Hindi, Jamia Millia University.