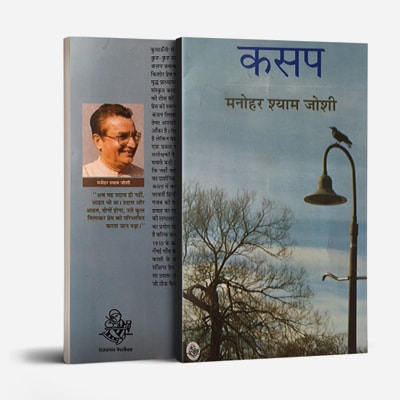 Kasap
By Manohar Shyam Joshi
Kasap, described as one of the greatest love stories in Hindi, the Kumauni word actually means 'do not know'!
The philosophical structure of the novel hinges on a middle-class relationship and in the breath-taking background of Kumauni life. This novel speaks of a short-lived romance between a free-spirited girl, a young boy, and the rich scholars of Kashi.
A soul-quenching experience for the Kumaunis and Garhwalis staying away from home., the novel is full of dialect used in Hills of Uttarakhand, India. It's a wonderful journey into Manohar Shyam Joshi's literary world set in the Kumaon Hills.
Manohar Shyam Joshi was a Hindi writer, journalist and scriptwriter, most well known as the writer of Indian television's first soap opera, Hum Log (1982) and his early hits Buniyaad (1987) Kakaji Kahin, a political satire and Kyap, a novel which won him the Sahitya Academy Award.