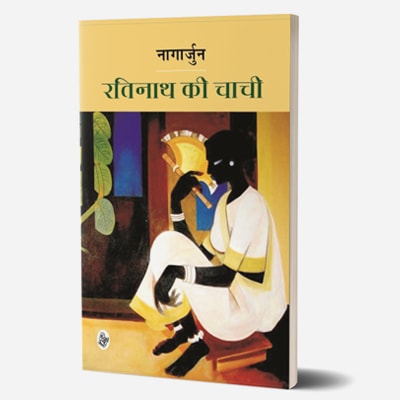 Ratinath Ki Chachi
By Nagarjun
Ratinath Ki Chachi
Nagarjun is the leader in the people-oriented tradition of storytelling which was started by Premchand.
Ratinath Ki Chachi is his first Hindi novel and was first published in 1948. Ratinath's aunt is a widow who has fallen in love with her younger brother-in-law. A stir rises in the backward feudal society of Mithila once it's discovered she's pregnant. The story is about her suffering and eventual death due to a miscarriage. The novel gains importance for its real telling of the situation of women in the rural areas in the days past and maybe even now.
Vaidyanath Mishra born in the village of Satlakha, Bihar was better known by his pen name Nagarjun. He was a Hindi and Maithili poet who also penned a number of novels, short stories, literary biographies and travelogues; and was known as Janakavi – the People's Poet.  He started his literary career with Maithili poems by the pen name of Yatri in the early 1930's. By the mid-1930's, he started writing poetry in Hindi.
He also participated in many mass-awakening movements before and after independence. Between 1939 and 1942, he was jailed by the British Courts for leading a farmer's agitation in Bihar. Effects of both his wandering tendencies and activism, is evident in his middle and later works. Nagarjun was given the Sahitya Akademi Award in 1969 for his historic book Patarheen Nagna Gachh, and the Bharat Bharati Award by the Uttar Pradesh Government for his literary contributions in 1983. He was also honoured by the Sahitya Akademi Fellowship, India's highest literary award for lifetime achievement, in 1994.