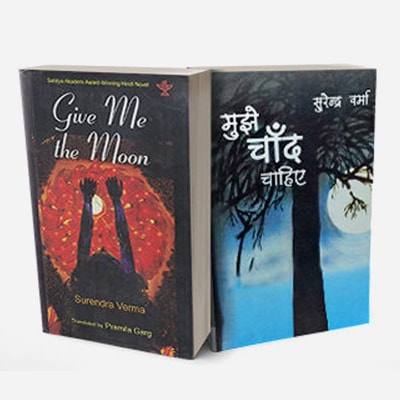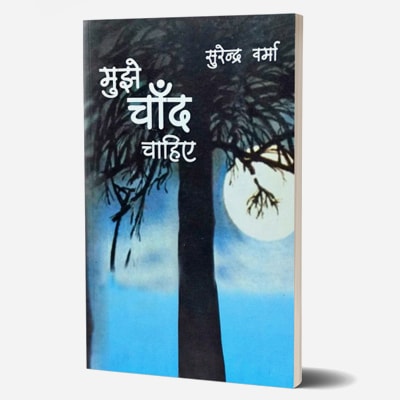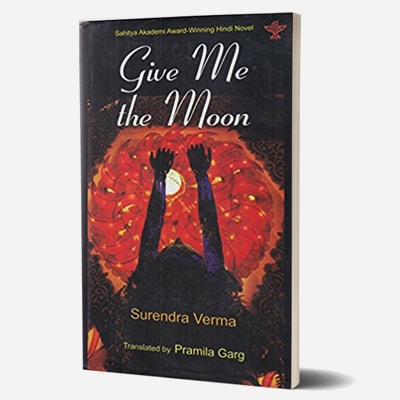 Mujhe Chand Chahiye
By Surendra Verma
Translated to Give Me the Moon by Pramila Garg
The title of the book suggests it is a story of an attempt to gain something impossible.
The novel is captivating narrative of how a small-town girl, who is introvert and shy, grows up ambitiously yet humbly, to become a successful, much sought-after, superstar in Indian film industry. The narrative flows in such a way that every character his or her background introduced briefly. The same goes with the situations too; if the events leading to the current situations are not explained in the flow of the story, then the author takes you slightly back in time to let you know the sequence. There are too many characters and their presence is justified by the life story of Yashoda Sharma/Silbil/Varsha Vashisht. The novel was adapted as very popular televised serial.
Surendra Verma is a leading Hindi litterateur and playwright. He has had a long association with the National School of Drama and has published about fifteen titles of short stories, satires, novels and plays. The author was awarded Sahitya Academy Award for this novel portraying strong feminist approach.