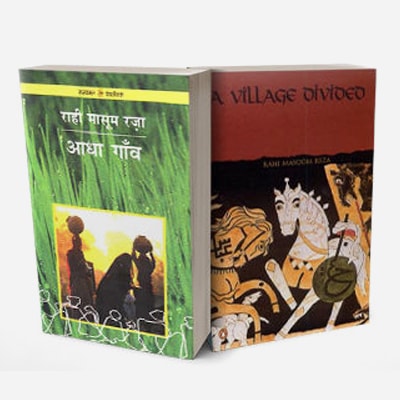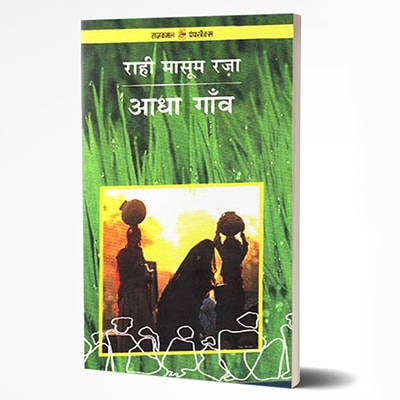 Adha Gaon
By Rahi Masoom Raza
Tranlated to 'A Village Divided ' by Gillian Wright
For Raza, Adha Gaon …"is the story of time passing through Gangauli. This is the story of the dreams and courage trapped in these changing ages of man. It is the story of the ruins where houses stood and of the houses built on those ruins." It is a story miraculously well told (and wonderfully translated) in which the vividness of a participant's memories is disciplined by the impersonal authority of the chronicler.
Rahi Masoom Raza's honest and controversial novel unfolds during the latter years of the Raj and the first decade of Independence and portrays the rival halves of a zamindar family, their loves, fights and litigations. It attacks the creation of Pakistan and explores the abolition of the zamindari system and its impact at the village level. This is a semi-autobiographical work set in the author's village of Gangauli, in Ghazipur district on the fringes of Avadh.
Dr Raza becomes the voice of millions of Indian Muslims, who had nothing to do with the making of Pakistan and who refuse to leave the place they call home.